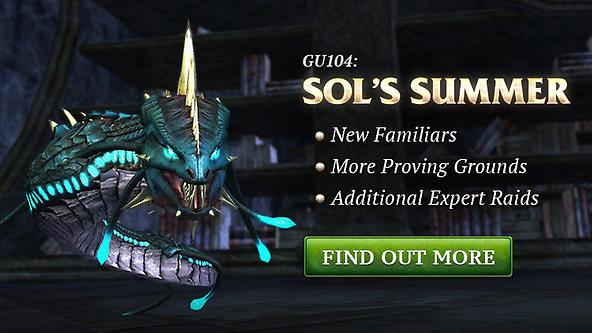 From EverQuest2.com:
All of your favorite features from GU103:  The Menagerie are getting bigger and better than ever! GU104: Sol's Summer brings new additions to Familiars, Proving Grounds, and Expert Raids as well as a host of balance changes and more!

Familiars: Season 2

New Familiars have found their way to Norrath and Season 2 includes 30 more Familiars to collect! Familiars are unique pets that grant their masters powerful buffs. Some of these new Familiars will be dropped in-game and others will be available to purchase in the Marketplace. Not to mention, all Rare and Ultra Rare Familiars will now be worth status, including those that are dropped in-game!