EQ2Wire Guide to Heroic Velious Armor & Jewelry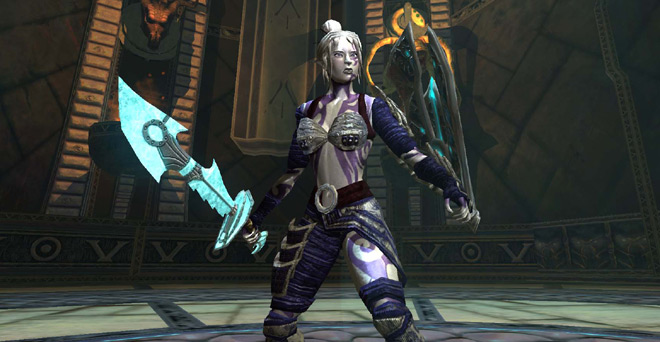 Players who have explored the depths of Velious already know that crafters have a bigger role to play this expansion than in many years. In addition to saving players time and money, in Destiny of Velious, tradeskillers are integral to transforming raw materials looted in cellars, caves, and other dark places into the shiny new armament that players actually want.
Although most of this information has been posted on other websites, it hasn't all been available in a single organized article, so that's what I've set out to do here. We cover the biggest purveyors of armor and weapons in Velious — Thurgadin, Ry'Gorr, and Drunder — who via faction and crafter recipes offer a full selection of armor, jewelry, cloaks, charms, and weapons. The one thing excluded from Thurgadin, Ry'Gorr, and Drunder armor sets is Chest items. Fortunately, we have a Guide to Destiny of Velious Chest armor that covers those choices and where they drop.
Crafters: Before going any further, if you haven't already explored Niami Denmother's EQ2Traders website, specifically her Special Armor guide, I highly suggest it. This article also owes its history to an article posted by Whilhelmina shortly after Velious launched.
On October 11, 2011, Primal Velium Shards were removed as a primary component from Thurgadin and Ry'Gorr armor. Also Drunder armor pieces now drop within Drunder zones. As a result, crafting Drunder armor is now optional and reserved for those with particularly bad luck. Fortunately for them, the materials used to make Drunder armor have been made much more prevalent. This guide has been updated to reflect these changes.
This is a multi-page article so please use the navigation below to select a section.
Jump To: Intro | Thurgadin Armor | Ry'Gorr Armor | Drunder Armor | Pattern Jewelry/Cloaks | Velious Chest Pieces
Traduction française à EQ2Artisans
Trackback from your site.