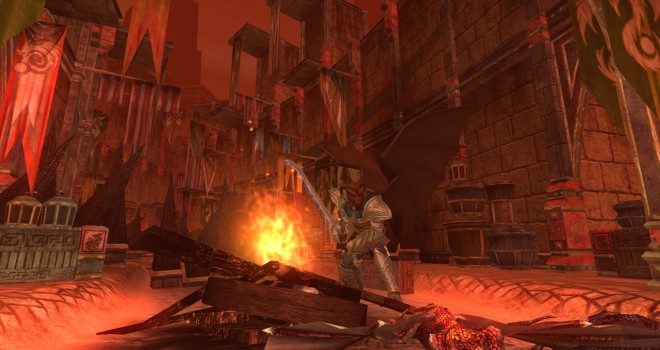 Shortly after the Skyshrine Gu-spansion (a game update that raised the level cap, added a new overland zone, 3 advanced solo zones, 4 heroic zones, and 2 raid zones), a reward was added to the advanced solo versions of the Skyshrine zones — Research Time Reducers. Previously these had only been available as a reward from completing Dungeon Maker zones.
Research Time Reducer items reduce the time it takes to research a player Spell or Combat Art to its next quality tier, such as from Adept to Expert or from Expert to Master. They ranged from a savings of 6 hours to a full 7 day shortcut.
In February 2012, the benefit of the Research Reducers was dropped from seven days to one. Just one month later, Research Reducers, along with nearly every other useful reward, were completely removed from Dungeon Maker. Players are now reporting here and here that with Tuesday's update, these potions have been removed from the Skyshrine zones as well. The only way to acquire them seems to be an SOE referral program.
These are now the only 3 ways to get Grandmaster 90-95 spells:
Wait 40 days.
Pay $20 in StationCash.
Spend 4-8 hours harvesting to get the spell rare (or prepare to pay out the nose*) and hire a crafter if you happen to be on a server with a player who has discovered the recipe**.
* Current estimates to Grandmaster a max level character are 8-10,000 plat if you do not harvest the materials yourself.
** Only 2 players have discovered the level 90-95 Grandmaster recipe books, and they are both based on Guk.