From an announcement entitled "Double Loot Week!" on the EQ2 Forums:
If you haven't doubled on your Ascension scrolls and experience, today is your final opportunity!

More importantly however, tomorrow the bonuses continue with double loot in all Kunark Ascending dungeon and raid instances!

Starting at 12 AM PT (07:00 UTC) June 16th, until June 23rd at 12 AM (7:00 UTC) players will receive double loot from the following:

Kunark Ascending Solo Instance Bosses (final encounter)
Kunark Ascending Heroic Instance Bosses (final encounter)
All Raid bosses

Time to get your crew together and run some dungeons!
Players asked in the popular Discord chat for clarification of whether this was truly double loot or an increased chance of double loot and whether it was going to work the same as it did last year or if there had been some changes. Apparently that was a mistake…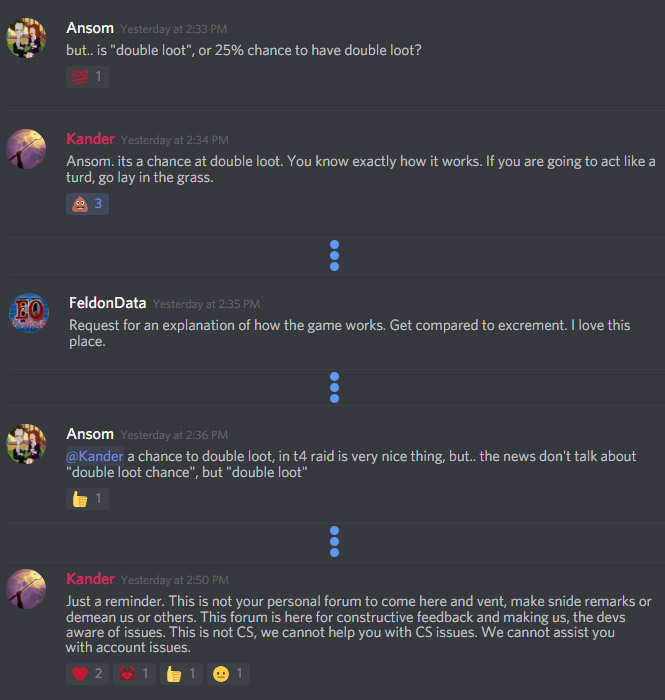 Update #1: Apparently the double loot didn't go live at midnight but late this morning.
Update #2: There has been a followup from RadarX:

Trackback from your site.