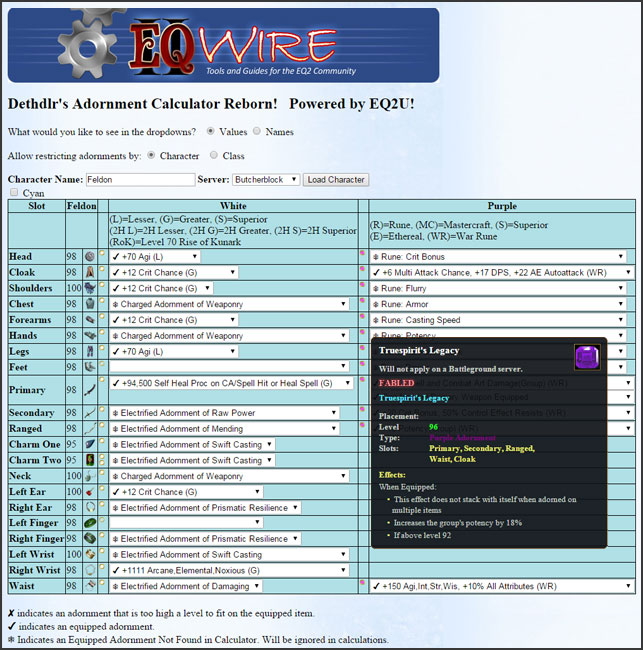 In 2011, Dethdlr launched his powerful Adornment Calculator for EQ2. Not only did this tool allow players to see all the adornments applicable to their equipment slots, but it also enabled them to pick their desired adornments in white, red, and yellow and then produce a shopping/crafting list of everything needed to craft, earn, and buy those adornments! The development of the Adornment Calculator also fostered a partnership between Feldon and Dethdlr that eventually led to the development of EQ2U.
Dethdlr's Adornment Calculator v2
Because Adornments in EQ2 can come from so many different zones and places, and because crafting them requires a variety of tokens, components, and specialty fuels, trying to keep them all straight without some kind of Excel spreadsheet or website is all but impossible. This complexity is ultimately what motivated Dethdlr to come back and resurrect the calculator. So after four years and much prodding, Dethdlr has gone back to a white piece of paper and rewritten the Adornment Calculator for a new era of White, Purple, and Cyan adornments. It's not only been built from the ground up, but it is now database-driven, solving one of the biggest problems with the original version. The new calculator can be extended as new adornments, colors, and types are added.