EQ2U Updated for Terrors of Thalumbra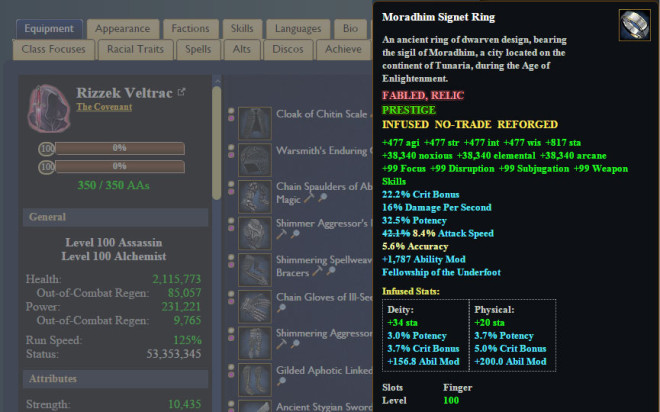 EQ2U has received several updates since the launch of Terrors of Thalumbra:
Loaded all Terrors of Thalumbra Recipes*.
Loaded all Terrors of Thalumbra Collections.
Extended the Lore & Legend page to include Cepholex, Fathomlurker, and Poxfiend.
Updated Guild Achievements.
Added RELIC, PRESTIGE, etc. flags to item popups and details.
Added INFUSED support to equipped items on the Character Details page.
Updated Item Search to include RELIC, PRESTIGE, etc. flags. We're evaluating turning the flags menu into a row of checkboxes to allow the selection of multiple flags.
Updated Tradeskill Report to include the 21 new quests in the Terrors of Thalumbra Tradeskill Signature quest line (and a side quest line).
Guild Search now goes to Level 150.
What's left to do:
Load all the Terrors of Thalumbra Quests
Load Recipes again after tomorrow's patch to see if the few missing ones come through.
All of this would not be possible without Dave "Maevianiu" Kish on the EQ2 team adding the necessary extra bits of information, as well as support from Platform in exporting and updating data. By the way, I have updated the EQ2 Census API Forums to include all the necessary documentation for other fansites to support this data.
Trackback from your site.