EQ2U Adds Support for Collections, Reward Info
We are thrilled to announce the introduction of Collections support to EQ2U!
Players may now peruse over 850 shiny Collections by accessing the feature from our Search menu.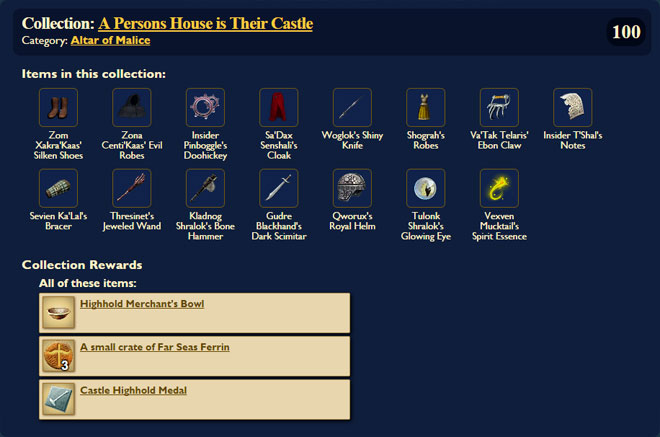 Each collection shows both the selected and granted rewards for completing that collection.
We've also updated our Item Details page to show if an item is the reward from completing a specific Quest or Collection!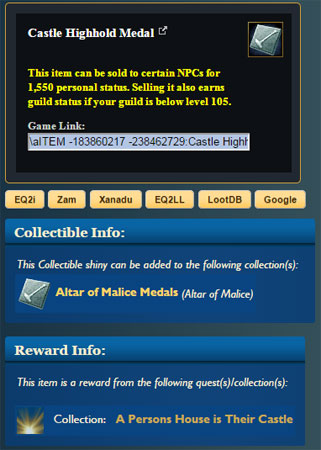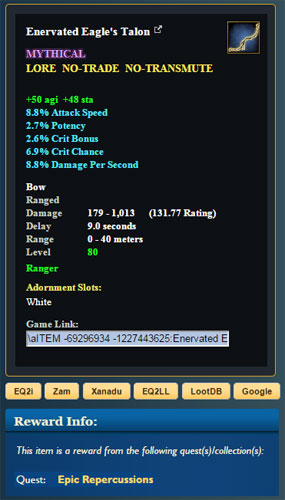 Please note that the EQ2 Census API we rely upon for this data does not yet support telling us your character's progress in completing Collections. We know how important it is for players to be able to track which collectible items their alt or main characters need. Perhaps after the database changes we could see this data added, as it was initially held back for performance reasons.
Trackback from your site.