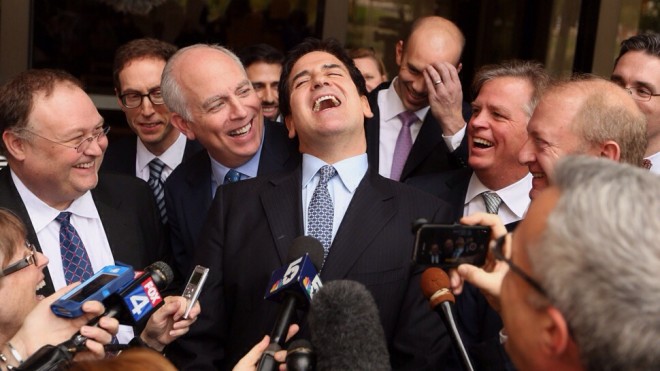 Sony Online Entertainment, Playstation Network, and Qriocity customers located in the USA who had an account before May 15, 2011 have begun receiving e-mails notifying them of the settlement of a Class Action Lawsuit. The e-mails have been confirmed as legitimate provided they come from email-sonyonline.com.
If You Had a PlayStation Network, Qriocity, or Sony Online Entertainment Account Before Ma‌y 1‌5, 201‌1, You Could Get Benefits from a Class Action Settlement.

Benefits you could get (if you qualify) include:
Payment equal to paid wallet balances (if $2 or more) in PSN or SOE accounts that have been inactive since the Intrusions,
One or more of the following: a free PS3 or PSP game, 3 free PS3 themes, or a free 3-month subscription to PlayStation Plus (once valid claims exceed $10 million, class members will still be eligible for one free month of PlayStation Plus),
A free month of Music Unlimited for Qriocity accountholders who did not have a PSN account,
$4.50 in SOE Station Cash (amounts will be reduced proportionally if valid claims exceed $4 million).
The law firms of Robbins Gellar Rudman & Dowd LLP, Barnow and Associates P.C., Law Offices of David A. McKay LLC, Grant & Eisenhofer P.A., Strange & Carpenter, Blood Hurst & O'Reardon LLP, and Casey Gerry Schenk Francavilla Blatt & Penfield LLP will split $2.75 million.
The complete e-mail being sent by SOE to customers is viewable here. The website for the settlement disbursement is here. If you wish to read the actual legal documents, they can be downloaded here.