EQ2U Updated with Terrors of Thalumbra Quests, Recipes!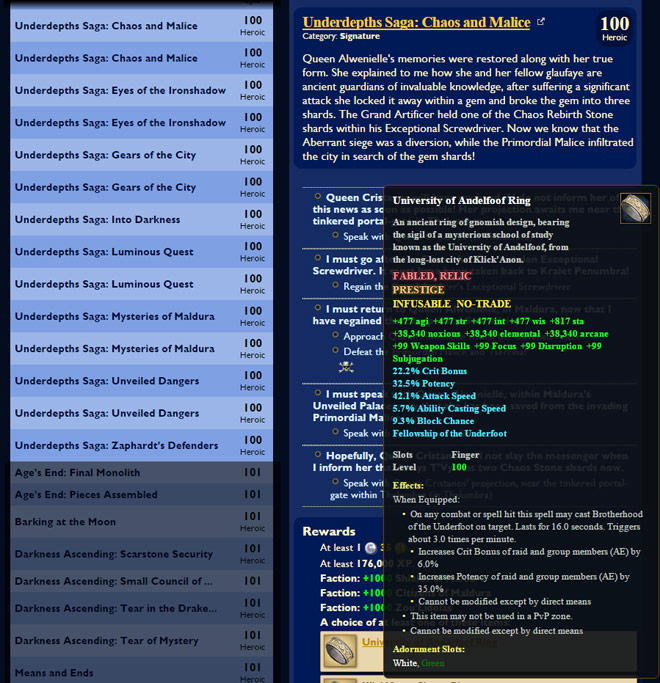 We are happy to report that our update of EQ2U Players for the Terrors of Thalumbra expansion is now complete. We have loaded all of the Quest data for the expansion, including the new Signature lines, adventure, and tradeskill quests. This required updating Factions, Zones, Rewards, and QuestGiver info. This brings us up to 12,183 Quests on EQ2U. We have also re-imported Recipes and can now report that we have 30,948 Recipes on EQ2U. We're missing 3 and have submitted a bug report on this.
You can see what else we did to update EQ2U in our article from last week.
NOTE: The EQ2 team and Platform have been invaluable in getting us this data and ensuring that the EQ2 Census data API is available and accurate.
Trackback from your site.