SmokeJumper: What is Age of Discovery?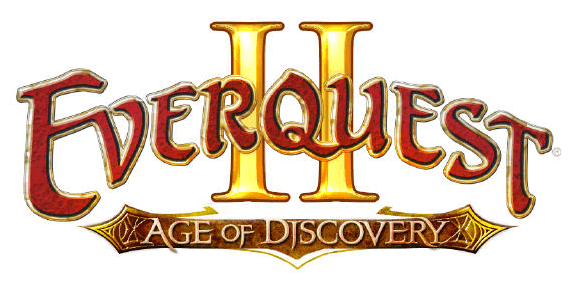 Smokejumper responded to a thread from nine days ago on the EQ2 Forums asking for a clear answer to what exactly is Age of Discovery.  He basically said what we already knew about the content included in Age of Discovery.  Reading through it and some of his follow up posts, it looks as though the "expansion" will be coming out near the end of November but price and distribution information won't be released until next week by the marketing folks.

There are some good questions in this thread. Let me share some of the details of how we're rolling out content for the game currently, so you understand better what we're doing:

1) Destiny of Velious is going to be one of the biggest expansions ever made. The content you've received so far is only half of the total content you will receive for that same expansion purchase. The rest of it is going to be released from now through 2013 in several installments. (There's the whole "dragon" side of the continent left to explore!) The Withered Lands, Skyshrine, Siren's Grotto, Cobalt Scar and a lot more is being developed currently.

2) We've made a commitment to you to revamp the two cities that we all hold most dear: Freeport and Qeynos. The Freeport revamp will release at the same time as Age of Discovery, but will be received by *all* players, not just expansion pack purchasers.

3) The Age of Discovery expansion pack is a collection of major features, all designed to add fun, new experiences, replayability, and user-generated content into the game. The Beastlord is the most requested feature we've ever had for this game and we're delivering it. Dungeon Maker takes the world of Norrath and allows players to craft part of it and allow other players to explore it. Mercenaries are extremely useful to heroic content players or solo players (and that's a *lot* of us). The Tradeskill Apprentice allows crafters to find new recipes and make tremendously cool items of their own. And of course, Reforging and the AA limits provide new gameplay for the min/maxers amongst us (and again, there's a *lot* of us), as well as letting you find great new effects for your weapons.

We are working to deliver more and more content in the coming months. We've been revamping our art pipeline to allow us to generate terrain more quickly so that we can do more and our design tools have been being streamline allowing more rapid work on that side of the fence also.

And after the AoD release, we're going to circle back to features that we've released in the last couple of years to do refinement and fixes, many of which have been requested on these boards. (Public Quests, Battlegrounds matchmaking, PvP adjustments to counteract effects of recent feature additions, etc). This work will mostly be the code team working through the issues while the designers and artists stay on task creating new zones and revising Qeynos.

AoD is full of gameplay and well worth the price of admission, and we're continuing to create content on a very regular, constant and frequent basis. We're really looking forward to the November launch. There's a scad of new info coming out about the features, the Freeport revamp, and more. We hope you'll also be excited as you see more and more of that detail appearing.
He later posted:
Mercs are definitely allowed in any group, including raids. They're not designed to be as good as a player though, so it's up to you whether they're valuable on a raid.
Noticing that there were still unanswered questions,  Raknid asked:
So are we to assume that it will be like the other expansions:

Available in retail channels?
Include previous expansions?
Be sold as a package only and not piecemeal?

Thanks.
Smokejumper answered with this:
This kind of info is better released through the official marketing channels. Those will open up next week and you'll get tons of info on these questions.
So it looks like next week we get to find out how much this "expansion" is going to cost.
Tags: age of discovery, mercenaries
Trackback from your site.