DrumsUI Author Does the Math on Spirit Stones (green adornments)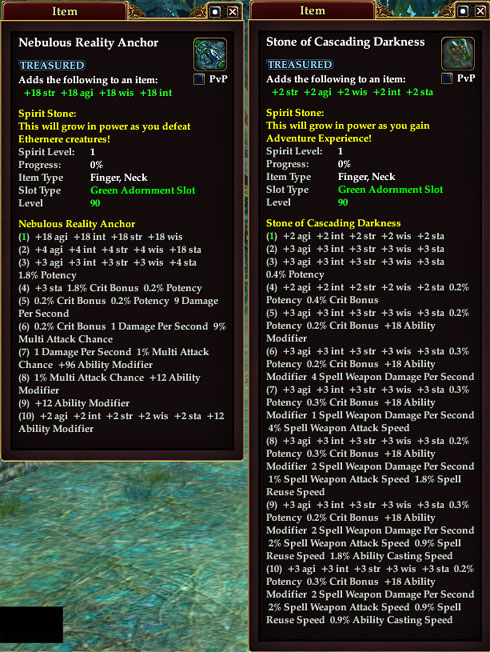 Dethdlr and I have been patiently (well, Dethdlr at least) waiting for Chains of Eternity data so we can add Experimentation, Refining, and Spirit Stones (green adornments) to EQ2U. Looks like DrumsUI author Drumstix got tired of waiting, broke out a calculator (and some Optical Character Recognition) and has calculated out the max level of every Spirit Stone currently in-game.
VISIT: Spirit Stones at Max Level @ DrumsUI
If you haven't checked out DrumsUI, it is one of the best "full replacement" UI themes for EQ2. Virtually every window is nipped, tucked, or tweaked to dramatically increase functionality and accessibility to the important information.
Trackback from your site.