ProSiebenSat.1: Multiple Accounts, Authenticators, and Remote Access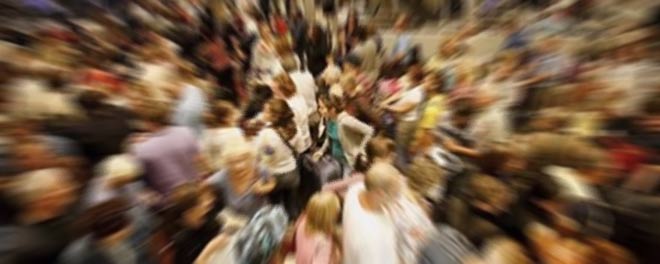 As Linda "Brasse" Carlson (@Brasse), Dave "SmokeJumper" Georgeson (@Qixter), and presumably other SOE staff are at Gamescom this week in Cologne, Germany helping kick off the reintroduction of EverQuest II and other SOE properties to European audiences, we look at the rocky transition DC Universe Online EU players are experiencing in linking their SOE accounts with ProSiebenSat.1.
Multiple Accounts
One of the sticking points in the ProSiebenSat.1 terms-and-conditions which have EU EQ2 players concerned is the prohibition on multiple accounts. Indeed an earlier rendition of the ProSiebenSat.1 Terms and Conditions said this:
For each person / IP only one membership is permitted. Wrong data and / or several memberships of the same person enable ProSiebenSat.1 Digital to immediate termination of the user contract and to carry out the deletion of the account.
Yet players have received various unofficial advise to just create new accounts or new e-mail addresses so they can get their multiple accounts imported over. Indeed, Section 4.4 of those terms and conditions seem to have been recently revised to:
Each User may only create one Account. Each Account will be assigned to one e-mail address. You can use your Account for all games within the Service of P7S1.
UPDATE from Piestro:
We're continuing to work on this issue (and a few others in the TOS/Privacy Statement). Unfortunately it wasn't as simple as we initially thought to make the change so it'll take time. Both we and ProSiebenSat.1 Games definitely understand your concerns and are working hard to address them however. I'll update when we have more specific information to share.
SOE Authenticators
After months of being told that SOE Authenticators would be usable with ProSiebenSat.1, it finally came out that they wouldn't work:
Players who have a SOE Authenticator will not be able to use it with the ProSieben.Sat1 Games account. If you purchased an Authenticator, we will refund you the amount you spent.
Players have been able to get refunds on these from the US side of things, but it's still disconcerting. ProSiebenSat.1/Alaplaya Login accounts are also used to access their phpBB-powered support forums. While SOE's creaking proprietary forums seem to be deteriorating before our eyes, they at least have not been subject to widespread security flaws as phpBB has.
Remote Access for Support?
No company is perfect, but one of the strengths of SOE has been its Customer Support department. Once a support ticket gets into the right hands, it's generally dealt with in just hours, and they have routinely gone above and beyond to restore accounts, resolve billing issues, and so forth. We can't speak to how this will go with ProSiebenSat.1 as to date they have limited experience with supporting AAA titles. However one red flag raised by users has been the requirement that all Technical Support must be handled by Remote Desktop.
From the ProSiebenSat.1 Privacy Policy:
In case you request any technical support, you will first have to consent to our remote accessing and review of the computer you load the software onto for purposes of support and debugging solely.
This is a serious concern for employees who work at home using personal equipment and VPN to securely connect to their office networks. This is also an issue of Non-Disclosure Agreements as many NDAs include a clause prohibiting other users from having remote access to your computer. While some workplaces provide work equipment (eg. a work laptop), many don't and instead rely on VPN for security.
The terms-and-conditions do seem to be mutable, and Piestro suggested that we can expect further changes:
This should now be changed along with several other items brought up in this thread. I'm about to verify myself.

Looks like I spoke a bit too soon, the changes have not made it live yet. There are some changes coming however.
Weekend Support and Volunteers
What kind of support have EU-flagged paying customers of DCUO been experiencing over the weekend from ProSiebenSat.1? The number of inquiries seem to be straining the ProSiebenSat.1 support staff, who are mostly made up of volunteers. This quote comes from a member of P7S1 forums named Moonray who was, at the time, tagged as 'Head of Florensia Techsupport':
It's weekend. Minimal occupation during the weekend, and no possibility to check databases.Wait till monday.
This quote apparently raised red flags at SOE as communication occurred between the companies and Moonray is no longer tagged as such when posting on the DCUO EU forum.
Dexella had this caution:
Hello everyone,

I wanted to address one of the CS concerns that has been brought up in recent posts.

There has been an issue with individuals who are not ProSiebenSat.1 official representatives posting information and providing feedback in some of the threads. We have notified ProSiebenSat.1 and are working with them to resolve this issue.

If you are looking for official ProSiebenSat.1 communication, please be aware that their account names will be flagged as such on their forums (similar to how we are "red named" here).

~Dexella
Further update from Piestro:
That person no longer worked for ProSiebenSat.1 Games. Their forum credentials hadn't been updated. They are now.
So are the problems DCUO customers are experiencing what we can expect for EQ2? Customer Service reps on the DCUO EU forums say 'Wait and see.':
Don't just yet compare DCUO to EQ2, we all know full well that we need to do alot of stuff differently for EQ2.So we can't say yet what will or might be the case for EQ2, you will need to watch the FAQs and what our CMs post.

However I can only assure you again that this migration was done for DCUO only, setting a few basic mechanisms for further SOE migrations to come.As I said when it comes to EQ2 we expect that we have to rethink alot of the basics and edge cases, and also know how strong the EQ2 community is.So don't just throw us in the trash bin yet, we have yet to migrate EQ2, and a lot lessons learned from the DCUO migration, so stick with us.
A player named Pipsissiwa has been on the forefront of trying to collect and provide information to players on how this potential disaster is playing out. Unfortunately, if you are not in Europe, then you are automatically IP blocked from reading the DCUO EU forums. I have tried without success to read their forums. But read what Pipsissiwa has to say:
I would encourage ANYONE concerned about the transition process itself, and how PSS1 will be treating their customers,  how they deal with tickets and how they approach account problems to read most of the threads in the "Account Related Support" section of the new shiny PSS1 DCUO forums: http://en.dcuniverseonline.eu/forum…rt-f2934/

Of course that does assume you are not of a delicate disposition, as some of it is horrifying and scary reading to anyone who values their account, their toons and a professional level of customer service.

SOE have many faults (please excuse any understatement), but in my personal experience their CS has always been prompt, poilte, helpful, understanding and patient.  PSS1 are clearly aspiring to the exact opposite.
Price Hikes?
Finally, despite ProSiebenSat.1's widespread use of volunteer support staff (SOE has a full support team on salary), UK players will see a 20% price hike on their accounts. UK players who were paying £8.99 ($14.11) per month for their EQ2 accounts will be paying £10.99 ($17.25).
Reactive, not Proactive
As always, SOE's response to the entire ProSiebenSat.1 situation has been reactive. "We're working on it" "We're seeking a solution" "We'll have an announcement next week". At no point has SOE been proactive and gotten out in front of the controversy with a plan to avoid these issues. It's now 7 months since the deal was announced.
While communication has improved in the last month or two, many players have already left the game, having sworn to have no part of ProSiebenSat.1/Alaplaya. Guilds have collapsed and friendships frayed. If SOE wanted this partnership to work, they could have done so much more early on to address the issues. In the absence of information, players will fill in the blanks, and we had plenty of examples to choose from between the failed Codemasters-Lord of the Rings partnership and EverQuest-Ubisoft distribution deal which similarly fell apart.
Trackback from your site.