We are proud to announce that EQ2U has been updated with a new "Recipes" tab which allows you view Known Recipes and Known Recipe Books for EQ2 Characters!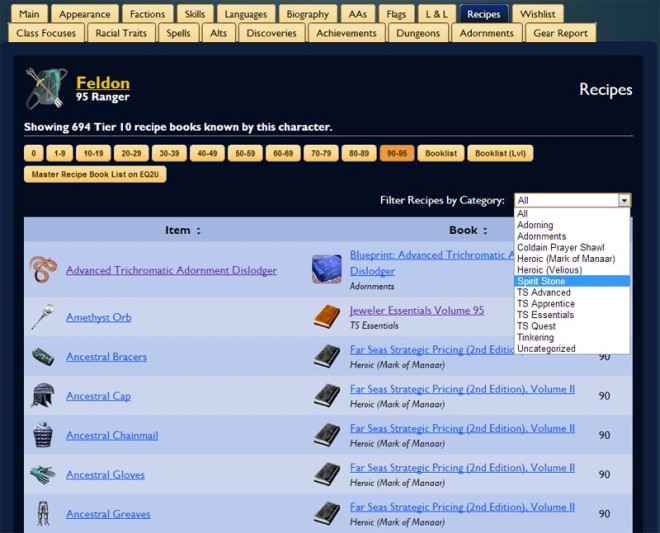 When viewing Recipes, the Item, Book, and Level columns can sorted or reverse sorted by clicking the column headers or spinner (
).  To keep web browsers from exploding when trying to display 6,500 recipes, we've broken this data out into Tiers (0, 1-9, 10-19, 20-29, up to 90-95). Recipes can also be quickly filtered from the Category menu.