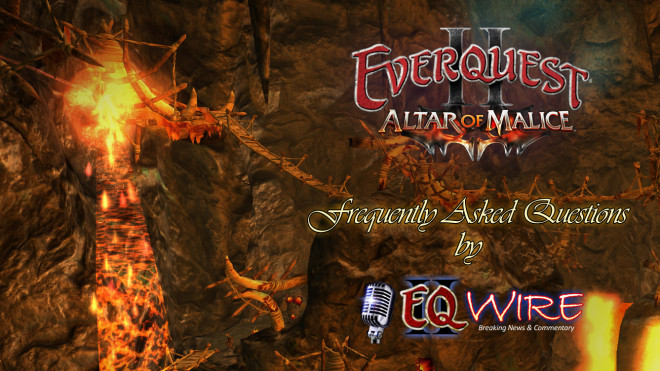 Table of Contents

Q: So what's new in the expansion?
Adventure, Tradeskill, and Guild levels can now all go to 100.
100 new Quests including new Signature line for the expansion
All new level 96-100 harvestables, spells, recipes, armor, weapons, etc.
Two new Tradeskill questlines by Domino
Two new Overland zones (The Phantom Sea and The Tranquil Sea).
Ten new Heroic zones with 4-5 bosses per zone.
Five new Event Heroic zones with a single ring event and boss (10-15 minute zone!)
Two contested Heroic zones for leveling from 96-100 (if you prefer to grind).
Six raid zones, many of which are tuned for entry-level raiding
Avatars of the Gods gets 4 more Avatar raid fights

New PvP Gear

Nearly all spells can be upgraded to Grandmaster from level 1-100.
New "Ancient" spells/combat arts.