EQ2 Panel #3: Itemization Evolves SLIDES
Welcome to the EverQuest II: Itemization Evolves panel from SOE Live 2013. Panelists are Michael "Xelgad" Ganz, Brian "Omougi" Ferguson, and Kyle "Kander" Vallée.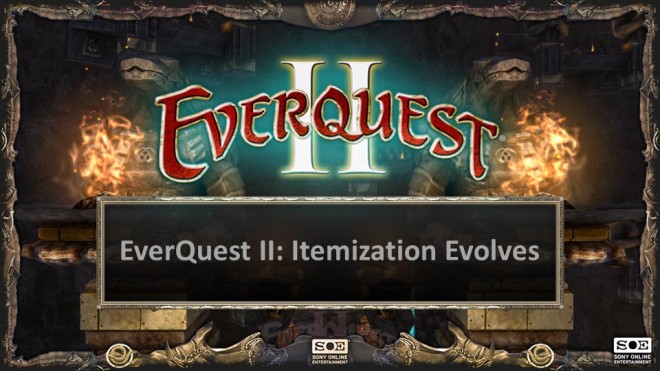 Disclaimer: All things discussed about the expansions are subject to change!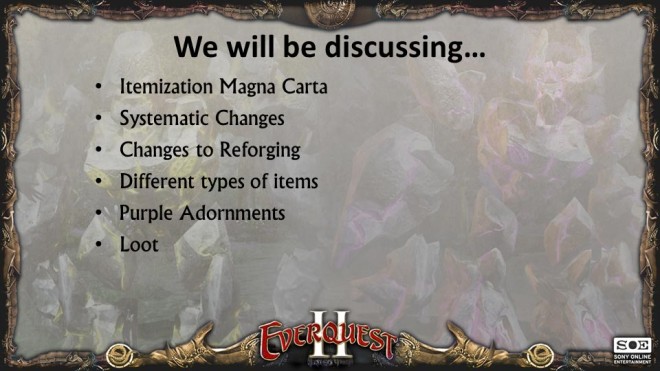 More slides after the jump…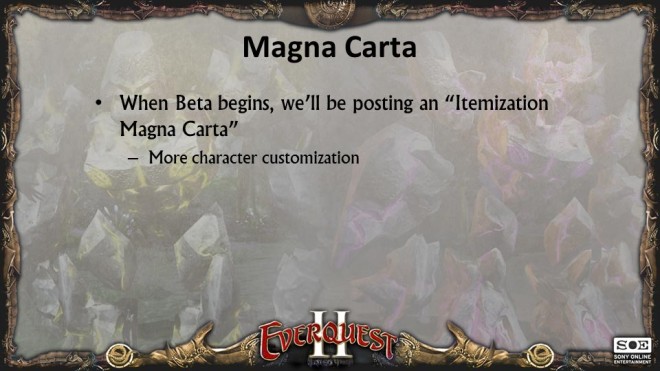 Trying to get meaningful, reasonable growth, without huge stat inflation. More character customization choices.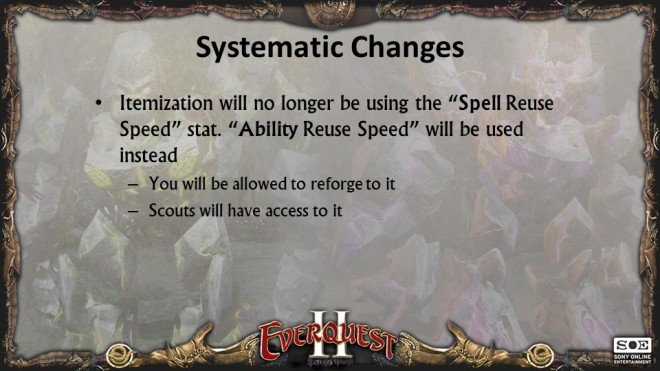 Spell Reuse Speed/Ability Reuse Speed – They're not being merged, but going forward, new items will have Ability Reuse Speed.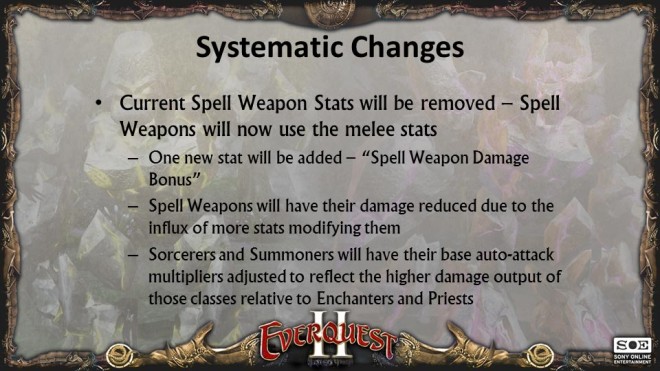 Ability Casting Speed to Doublecast will get a noticeable increase.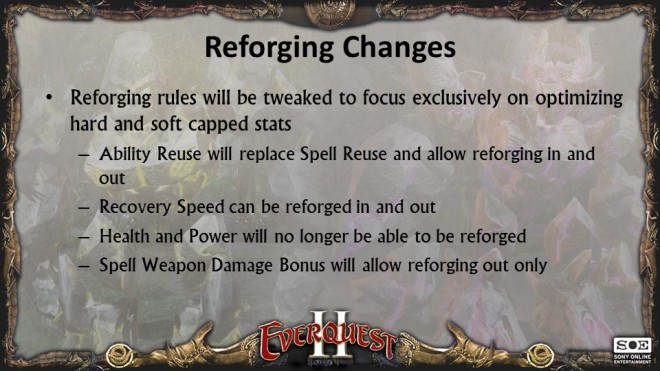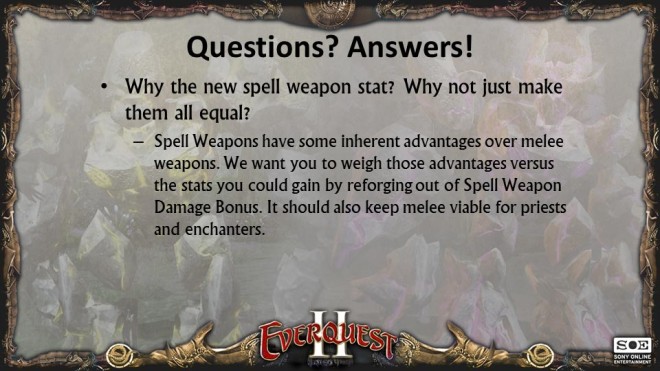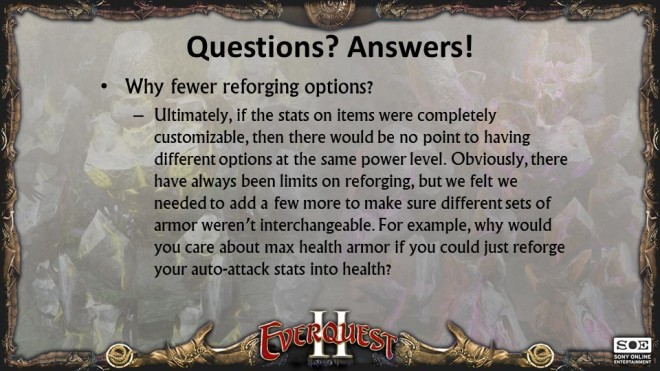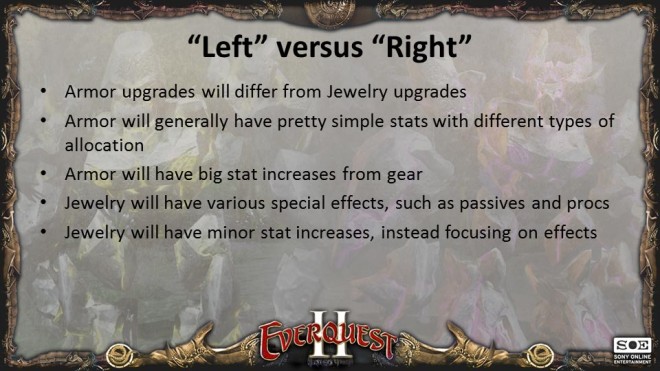 Armor will be big stat increases. Jewelry isn't going to see much growth on blue stats.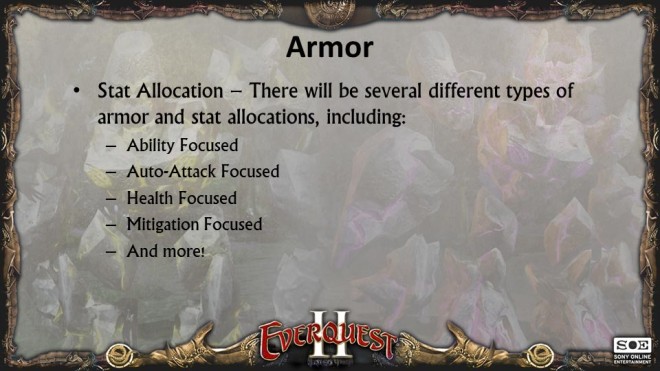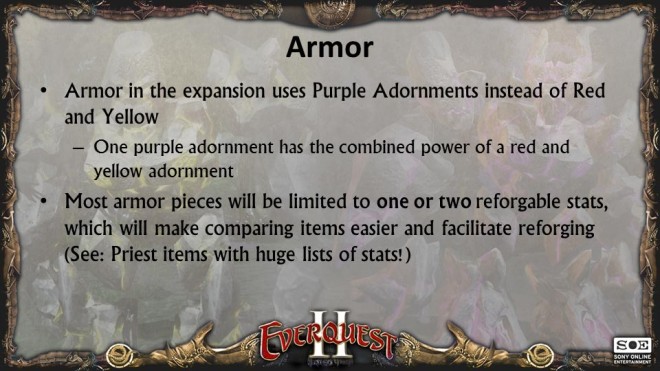 Moving to Purple Adornments which will be as powerful as a red and yellow combined. Right now, Priest items have way too many blue stats.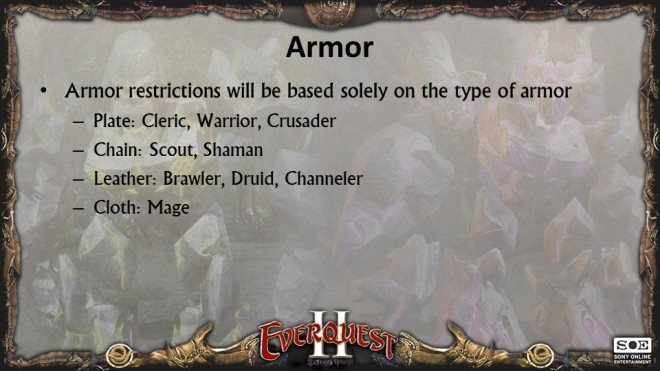 There will be war runes available in raids, some can be purchased, some can be crafted. Everyone will be able to get some kinds of Purple War Runes. Of course HM raid gets the best, but everyone gets access to these. We're shrinking the gap between solo, group, EM raid, and HM raid. Right now it's like 500%.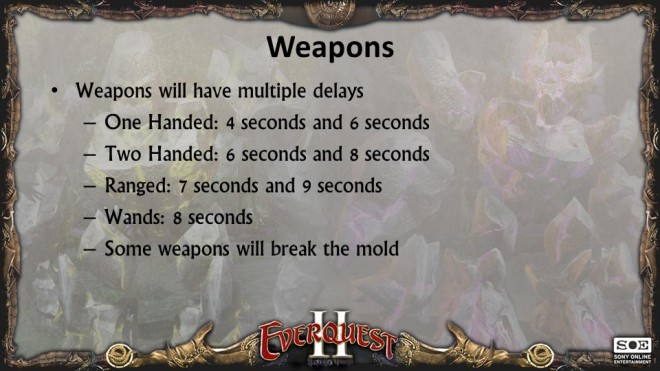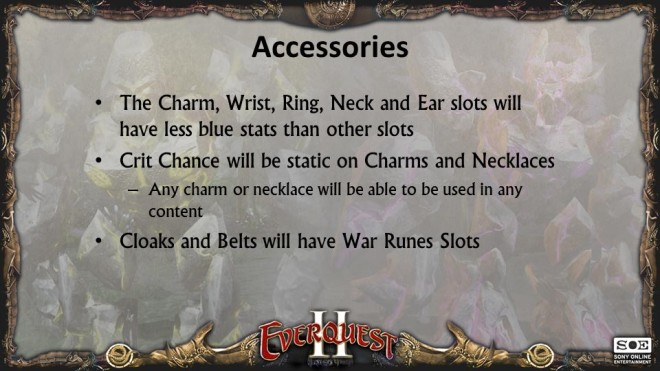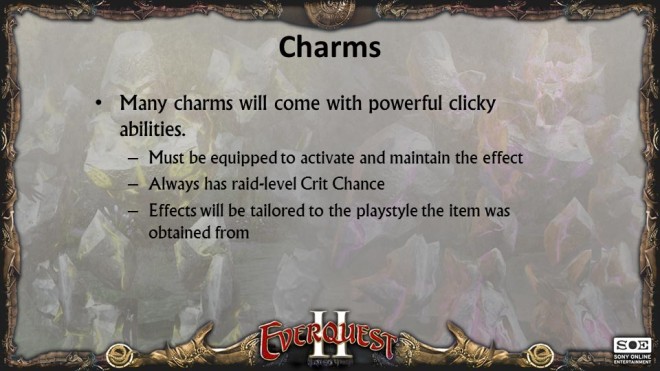 Charms – powerful clicky abilities. Just as an example (not confirmed), you might get a long duration area mez for soloing/survivability. Cooldowns on charm clickies so you can't rapidly swap.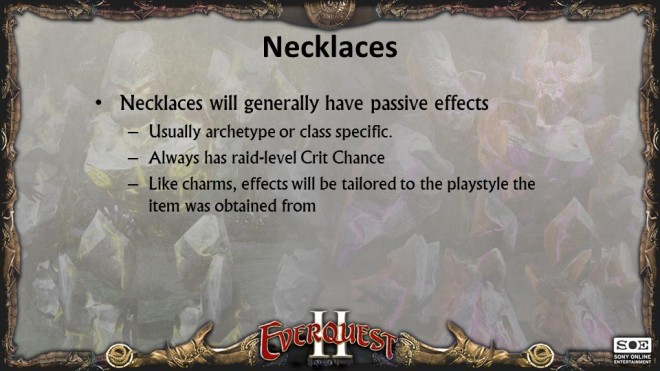 Necklaces — Focus effects.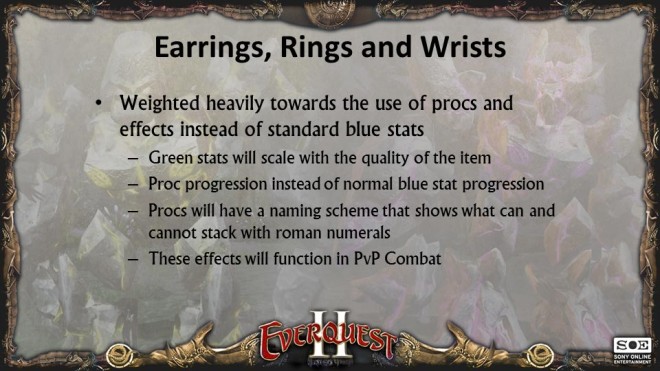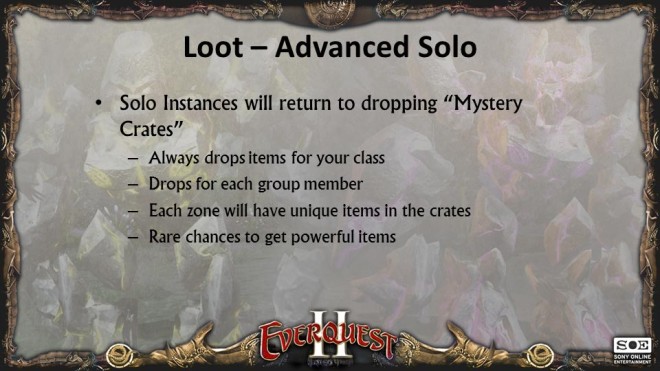 Advanced Solo Loot
If you want loot for a specific class, run the zone with that class. If you want all the pieces in the armor set, then you have to run all the zones. You won't just run Dreadcutter until your eyes bleed.
NOTE: Looks like this is going to take care of SLR which is what Advanced Solo loot turned into with CoE.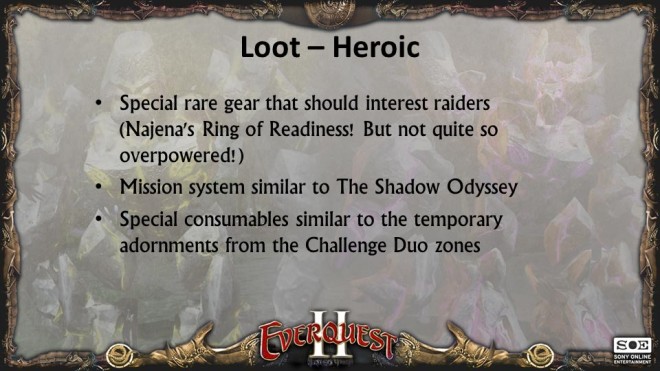 Heroic Loot
Special rare items.
Mission system similar to Shadow Odyssey.
Really awesome temporary adornments will drop in heroic zones similar to Challenge Duo zones.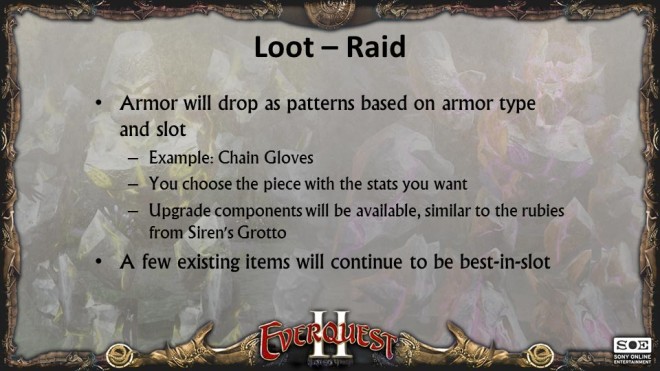 Raid Loot
As you can see, Xelgad (with guidance from Kander) is actively doing Itemization, rather than Lootbot 3000 or the janitor. 😉
Trackback from your site.