Dungeon Maker Issues: Mystery Crates, Tokens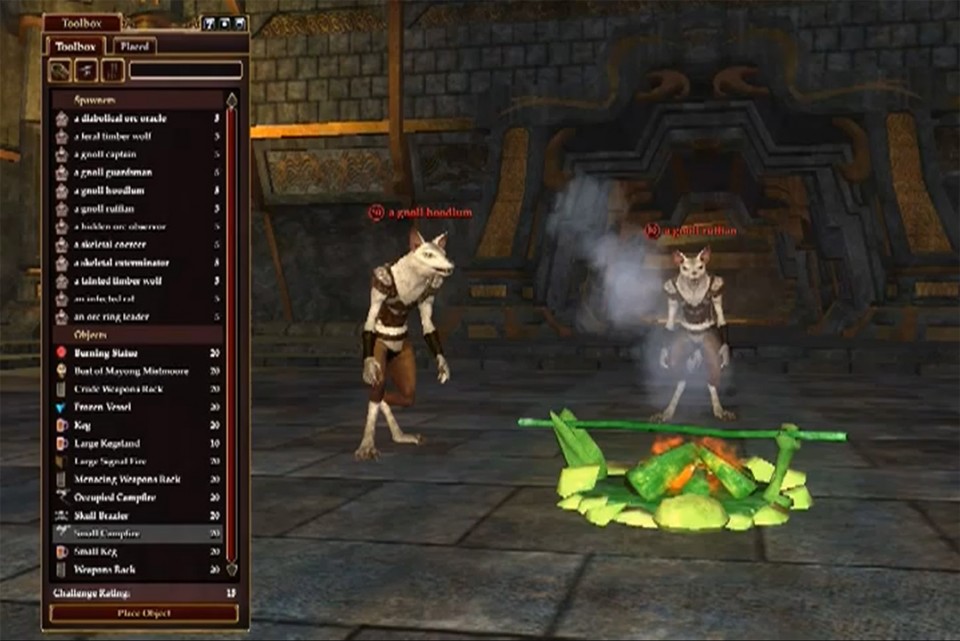 After the last two week blitz of news about Dungeon Maker, including the winners of the Poet's Palace Dungeon Maker contest, the addition of more Dungeon Maker items, and this week's "Play As Yourself" feature introduction, there were a couple of glitches affecting DM dungeons.
First up, the Dungeon Maker Mystery Crates which can be purchased from the StationCash Marketplace with either StationCash or Dungeon Maker Tokens were removed.
From Duxella on the EQ2 Forums:
The Dungeon Maker Mystery Crates are being temporarily removed from the Marketplace. We are also adjusting the number of tokens received from dungeons.We recognize that there are some issues with these items, and they're being reviewed.

We will let you know once these items are available again. Thanks! 
The reason for this change was sussed out by Zaigno of Nagafen:
The reason they pulled them is because the rewards were able to be sold to a merchant for 2-5p, and it requires a hotfix to slap to no-value tag on them.

People were getting tons of money (which I reported would be an issue in private a long time ago — and I know a few people who actually did exploit this) and a few days prior to this new system going live they stripped the merchant value of all the existing items. Then this went live, they added new rewards and forgot to slap no-value on them.

As a temporary fix, they made all the station cash purchased items at a value of 1cp instead, but because of the way mystery crates worked, they weren't counted as station cash items once consumed. Thus they were pulled, and Lyndro's post is accurate that they could safely restore the value of tokens now.
In order to prevent this token-for-plat exploit, an overlapping change was temporarily made this weekend, a 70-80% reduction in the number of Tokens earned for running Dungeon Maker dungeons.
From Lyndro on the EQ2 Forums:
The reduction to the tokens earned in DM is temporary. We hope to have token values restored early next week. We'll update you as we have more information.
Zatozia stated that the reduction in tokens was intentional, but the additional information above (that the change is temporary) totally changes the context of the change. Dungeons which were awarding 200 tokens now award something like 30-40 tokens. A further update from Lyndro:
Here's that more info I promised: Token values will be fully restored.
This should all be fixed next Monday or Tuesday.
Tags: dungeon maker
Trackback from your site.