It's official! SOE Live 2014 is set for August 14-17, 2014 returning to Planet Hollywood in Las Vegas. Registration will go live next Spring.
From SOE.com/SOELive: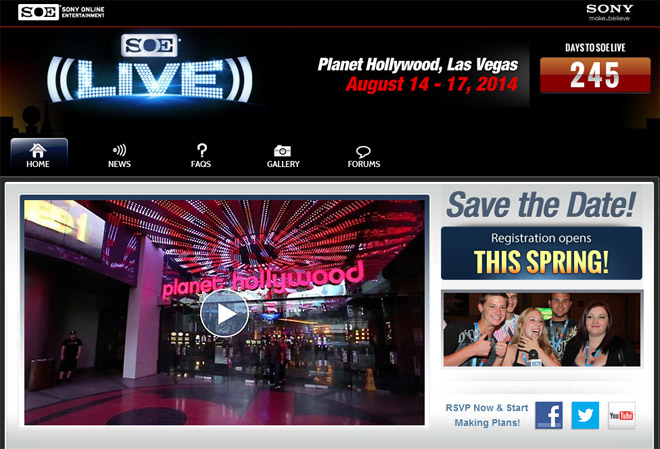 Hopefully a Mobile Data solution can be found so that article posting, tweeting, and facebooking is possible from the convention floor. It wasn't last year (unless you paid $25 for 3 hours of Wifi), greatly diminishing SOE's social media presence over the all-important weekend of EQNext news.
It's also too early to tell if events will spill into Sunday afternoon as they did last year, but now, people can start asking for days off work to attend!