EQ2 Servers Up and SOEmote is Now Live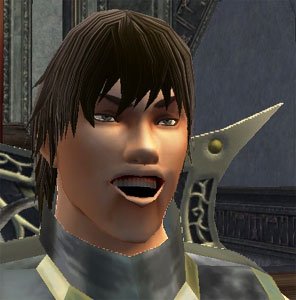 SOEmote is now live on the EQ2 servers and we have reports that players are testing it out, especially in the Sinking Sands and other common zones. As soon as you login, EQ2 will try to see if you have a Webcam installed and if so, will bring up the SOEmote window with your face on the left and character on the right. You may need to increase the lighting in your room if you have Calibration problems. Some players may experience issues if they wear glasses or have a beard.
Image from Raven-Mythic.
Tags: Soemote
Trackback from your site.