Get An In-Game Glider Mount from Buying a SOE Game Shirt from J!NX
Through December 31st, if you buy a shirt from SOE's apparel partner J!NX, you will get a bundle of in-game items in EQ, EQ2, Landmark, Planetside 2, and H1Z1 (whenever it launches).
Personally I find J!NX's 14-item SOE offerings to be woefully inadequate, especially in light of the 317 items they produce for Blizzard fans. More importantly, there is actually nothing in the J!NX store tailored towards EverQuest II fans. Still, if you are a completionist and must get every in-game item, you'd better head to J!NX:
Do you love showing your gamer pride? Have you been struggling to find the perfect gift for a fellow gamer? Good news! The Sony Online Entertainment portion of the J!NX store has expanded! Shop now for new shirts from EverQuest, PlanetSide 2, and H1Z1!
And from now through December 31, 2014*, if you buy any tee from the SOE Collection, you get a free digital item bundle! The digital item bundle includes:

Stormwind Komodo Mount (Glider) for EverQuest II
Ognit's Mini Dirigible Device Mount for EverQuest
Proximity Mine Pack for Landmark
In-Game J!NX Tee for H1Z1**
NS-11P Gun Plus J!NX Decal for PlanetSide 2

So get a head start on your holiday shopping – and don't forget to pick yourself up a gift tee or two – and head on over to the SOE J!NX store now!

*Digital item bundles are available now through December 31, 2014 or while supplies last. Digital item bundles will be delivered with your item shipment via a card with a code for the bundle. The code will be redeemed on www.soe.com.

**H1Z1 in-game item will be available upon release of H1Z1 and will require purchase of the game.
There is SO MUCH incredible artwork within SOE's walls, from concept art for current and past games, to promotional paintings, to Legends of Norrath card art, plus the key art and box art for all past EQ/EQ2 expansions, and yet this is what we get: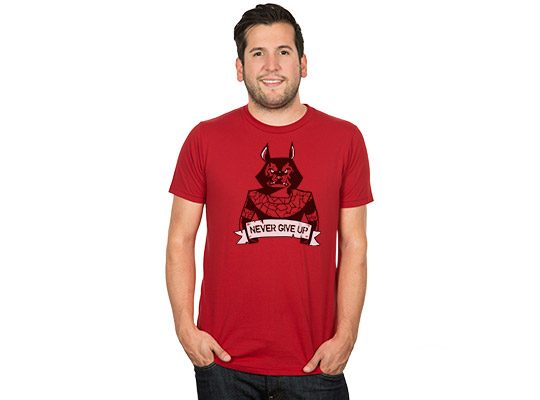 Trackback from your site.