Tinkerfest is Now Live — July 17th~August 3rd 2015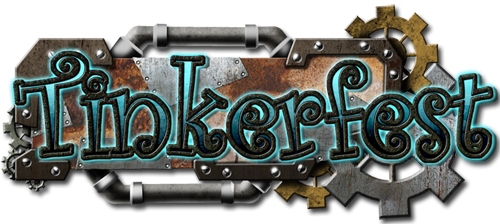 From the EQ2 Forums:
It's the Gnomeiest time of the year in Norrath (and, yes, Gnomeiest is totally a word) – Tinkerfest has returned once again! Grab your gadgets, wind up your wrenches, and get ready for an EXPLOSIVE good time this summer! Our good friends at Gnomeland Security are ready with new and returning favorite features.

Make sure you try this year's new quest, We Can Rebuild. Look for Tinker Thermald in the Steamfront Mountains to get started. While you're questing, returning quests will have new rewards this year, and new items are also available to purchase from Myron, the Tinkerfest Merchant.

Would you rather get your hands greasy as you craft your own holiday-themed wares? Pick up the New Tinkerfest Blueprints 7.0 and put your tradeskilling to good use. There are plenty of widgets to work with.

Check to see your watch is wound, and don't delay! Tinkerfest festivities will be in Norrath from Friday, July 17th throughMonday, August 3rd.
and…
Like clockwork, Tinkerfest has returned! Take up your favorite wrench in celebration of all things gnomish, be they metal, combustive, mathematical, experimental, or a combination thereof! Adventures, rewards, buyables and crafted items await you, both new and familiar at Gnomeland Security, your headquarters for all things Tinkerfest, in Steamfont Mountains. While you're there, be sure to take a swig of Tinker Thermald's cask-strength gnomish spirits! It's sure to liven up the celebration!

New features for '15!

New quest

"We Can Rebuild" offered by Tinker Thermald in Gnomeland Security

Myron, Tinkerfest Merchant, in Gnomeland Security has new things to sell

Tinkerfest Blueprints 7.0
New house items!
New equipment and baubles!
New titles!
Niami Denmother never lets us down and has once again turned in her Tinkerfest Preview/Guide for 2015 covering the new Quests, Recipes, Buyable items, and a new Title which can be earned this year!

Cyliena has updated EQ2 ZAM's Tinkerfest Guide for 2015 and also has a comment related to staffing changes at the site.
It's time once again for Tinkerfest, the Norrathian celebration of all things Gnomish! We've gotten the scoop on all the new additions to this popular summer world event. Several Aether Races will be activated in Butcherblock, Lavastorm, Great Divide, and Tenebrous Tangle. This year also features one new quest, a new recipe scroll, more merchant goodies, and two new title rewards. Don't forget to hone your skills in the Gnomish language!

If you need a hint or just want a sneak peak before the festivities explode upon us, see our Tinkerfest Guide and the Tinkerfest Gallery! For those of you with far too many alts, check out the Tinkerfest Quest Tracker.

Side note: This is the final event guide I will be updating during my time with ZAM. Further updates to these guides on ZAM will be up to the community, as future events go beyond my remaining tenure with the company. I will continue to write event guides (and perhaps others) in the future, but it will be on a different site. *innocent smile*
Trackback from your site.