The Future of ZAM Network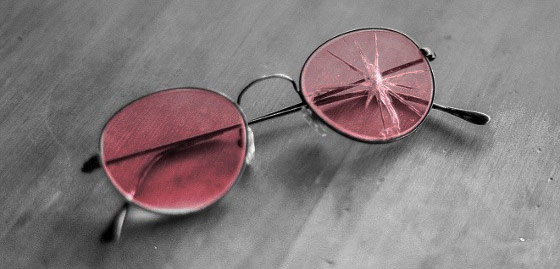 Defying predictions of an inevitable crunch, Gaming and Technology have continued to grow at an exponential rate over the last two decades. Profits from desktop, console, and mobile gaming have eclipsed Hollywood Film and Television revenue. Long-gestating VR/hologram technology has finally matured to a point where consumer hardware is just around the corner which will bring an entirely new paradigm for gaming in the next 5 to 10 years.
Since Ultima Online and EverQuest stormed onto the scene, subsequent Massively Multiplayer Online RPGs have in many ways evolved and in many others closely echoed the winning formula of big fish World of Warcraft. All have grown their content and systems to a level of complexity that has outstripped the ability of game publishers to maintain their own informational websites — the feature-light official EQ2Players site vs. our own EQ2U being but one example. Whether they like it or not, game publishers are dependent upon the Gaming Press sites, Fan Sites, and increasingly, Database-driven player resource sites to support their customers with news, writeups, guides, and more.
So it is with shock and disbelief that I must report that ZAM Network, LLC, purchased by China-based mobile gaming juggernaut Tencent Holdings in 2012, has chosen to institute substantial layoffs and eliminate the remote positions which have been the lifeblood of the company for over 10 years.
In addition to the layoffs of full- and part-time employees which fell in mid-May, ZAM employees now have until some unknown deadline to relocate to ZAM's Los Angeles offices or say goodbye to the company. Ralius, ZAM's last remaining EverQuest editor, was laid off in May. Calthine, a fixture of ZAM since 2007 and attendee of nearly every Fan Faire / SOE Live event held, was laid off in mid-May. Cyliena, ZAM's current Editor-in-Chief and manager of the EQ2 ZAM website, plans to stay in Michigan.
In short, this puzzling corporate realignment has ensured that its EverQuest and EverQuest II sites will be unstaffed and possibly unsupported. If you were hoping for a public announcement to allay fears and explain the changes, you won't find any relief in what was released by Tencent through channels as it doesn't even mention EQ or EQ2, only "top-tiered sites":
An update on the future of ZAM.

Hello Wowhead, TF2 Outpost, ZAM.com, DestinyDB and LolKing users! Today, we'd like to make an announcement regarding the future of ZAM Network, as many of you may have noticed some recent changes occurring with our staff.

In the next few months, ZAM is going to be setting up shop in the Los Angeles area to be closer to the companies that we care so passionately about. While not everyone on the ZAM team will be able to move to the new offices, the potential new and expanded focus made moving to a new headquarters a top priority. Being within driving distance from Blizzard, Activision, Riot, and many others will allow us to give you unprecedented new insight into your favorite games so we can continue to increase the quality and depth of our coverage. We also hope to expand our content as well, especially with the incredible access to video, art, and editorial talent within the LA region.

While we're growing the ZAM team to include these new faces, you shouldn't be worried about any loss of service with the current sites. Wowhead, LolKing, TF2 Outpost, DestinyDB and our other top-tier sites will continue to operate as normal and will only improve throughout the year.

Over the last 15 years, we've devoted all of our energy into making this network the best place to get information for the biggest online games. The next step in ZAM's growth is coming, and we hope you're excited.
ZAM's Checkered Past?
Everyone makes mistakes, but to date, nobody has been able to satisfactorily explain to me the exact correlation between ZAM, formerly Allakhazam, and gold/plat farming sites beyond the fact that, for a period of time, ZAM and IGE/IGXE were co-owned by the same umbrella company. Yet even today, players with long memories still whip out their poison pen to dismiss ZAM in online venues and forums for their past misdeeds. The reasons for such enduring venom elude me, but perhaps some day someone will enlighten me.
The ZAM – SOE Partnership — What could have been!
If I have a criticism of ZAM, it was never about any tenuous connection to gold farming so much as the grandiosity of the partnership announced between ZAM and SOE at Fan Faire 2008, which promised the ability to explore EverQuest II characters, items, guilds, quests, recipes, spells, etc. and then shop for upgrades to those characters. The idea that we'd be able to completely interact with our characters out-of-game was remarkable vs. what was actually delivered. I'll never know the behind-the-scenes inner workings that went on here, and mistakes and delays could have come from both parties. Personally, I'd hoped that EQ2 ZAM would have the kind of functionality we eventually ended up adding to EQ2U. That expectation may have been impossibly high, and the data provided by the then-EQ2 team may not have supported that functionality, but that's what was mocked up at Fan Faire and what I was hoping for.
All that said, EQ2 ZAM's guides to expansions, updates, holidays, and quest writeups have always been exceptional. The staff have largely concentrated around Solo and Event content, while coverage of Heroic and Raid content were sporadic at best. There was certainly a time when EQ2 was much more popular and bringing many eyeballs to ZAM. During that time, it would have been nice to see the site do more to cover the game in a greater depth than they did.
The Future
In the best-case scenario we would see Tencent hiring or reallocating staff to maintain and continue the EverQuest and EverQuest II sites. This seems unlikely and would genuinely surprise me. Far more probable is that EQ2 ZAM will become an archive later this year and be shut down altogether while EQ2 is still running.
Regardless of any controversies, the loss of a useful gaming resource such as ZAM in a time when the number of EQ2 fan sites can be counted on one hand is a devastating loss. While we were relieved to see Massively resurrected as MassivelyOP, 2015 doesn't seem to be turning out to be a good year for the gaming press.
EQ2 ZAM is what it is because of two women — Calthine and Cyliena. It has been interesting and educational to work alongside them in covering Fan Faire (SOE Live) for so many years, as well as the friendships built online and hanging out in Vegas. At one time, I felt very competitive about being "first", but over time, it became reassuring knowing that if I missed an EQ2 news item, they'd catch it. They know the craziness of covering conventions, handling breaking news at all hours, and beta-testing EQ2 expansions all while writing quest and zone guides (something EQ2 Wikia will now have to do).
As a footnote, ZAM tendered an offer to buy EQ2U and its underlying technology a few years back, which would give license to EQNU or any future site built on the same tech.  This was right around the time when we didn't know anything about EQNext (or that there'd be a separate Landmark game) so I was mentally geared up to start building a site that could conceivably be wildly popular. I hope that EQ2Interface and EQ2MAP will be around for a long time, but let's not forget, they're also hosted by ZAM Network.
Trackback from your site.