New EQ2Stuff.com Fansite is One-Stop-Shop for Altar of Malice Info
EQ2 Player TrulyVexed has been working on a fantastic EQ2 fansite with information for players of all skill levels wanting to succeed in the Altar of Malice expansion. The new EQ2Stuff.com site includes a variety of guides, from Altar of Malice Heroic Zone strategies, to Altar of Malice gear and adornment selections, to lists of which shinies drop in which AoM instances, to useful (but not required!) ACT triggers, there is a lot of valuable information all in this one website. TrulyVexed announced the site on the EQ2 Forums a few weeks ago and we've been meaning to feature the site but some other news got in the way!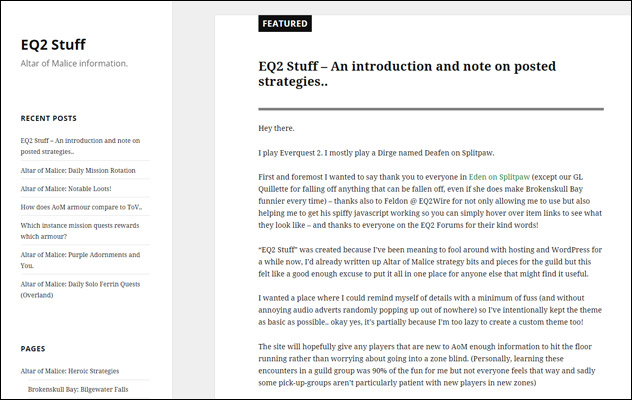 Originally launched at www.mad-as-toast.co.uk, the site is now available at EQ2Stuff.com!
Trackback from your site.