EQ2U Gets New Popups for Better Positioning, Spells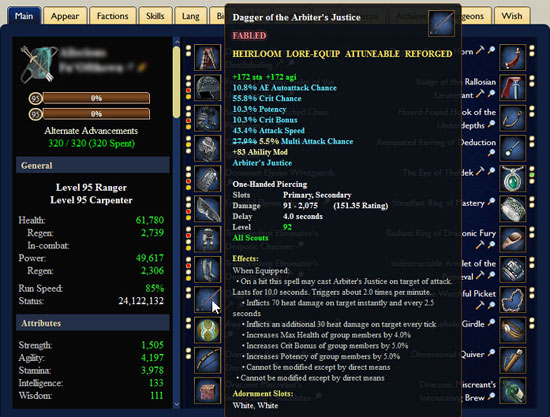 I'm thrilled to announce that the last three weeks of Javascript hell endured by Dethdlr have paid off, as EQ2U is now running totally revamped display code for Item Popups (Tooltips if you prefer). While we were at it, we also took the opportunity to switch our Spells pages to internal popups. This applies both when viewing a Character, and when browsing Spells directly.
[eq2u]Chains of the Baleful Soul[/eq2u] | [eq2u]Torrent of Pestilence[/eq2u] | [eq2u]Assassin's Drape of War[/eq2u]
Once I started testing out the new code, and I saw item popups snap into nice neat positions rather than going off the screen or flickering, I was spoiled. This change applies sitewide to EQ2U, from Item Searches to AA Popups to Spells. This is not the only thing we're working on, but wanted to push this out there and you'll see in a followup article why we're excited about Item Popups.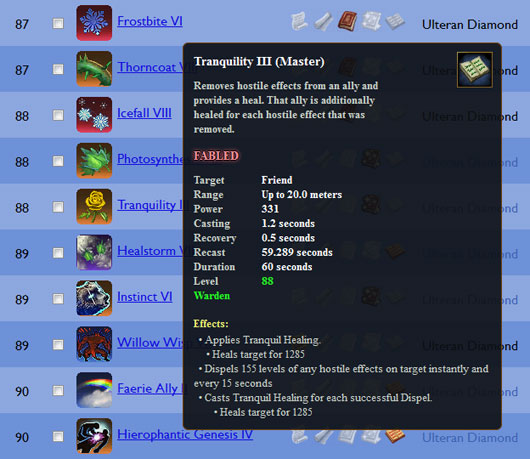 Other Updates
If you haven't been reading the Update Notes on EQ2U (yes, we have update notes 😉 — they're in the lower right corner), here are some things we've added over the past few weeks/months which you may not have noticed:
Shortlinks () are available around EQ2U if you want to link to a Character, Guild, or Item more easily:

http://eq2.me/Butcherblock/Feldon
http://eq2.me/g/AntoniaBayle/Equilibrium
http://eq2.me/i/Assassin%27s+Drape+of+War

Latest Item Discoveries — see the last 100 items which have been discovered in EQ2 on any server!
Recipe Books now show the recipes they can craft. All level 90-95 Grandmaster Spell Books
Trackback from your site.