Happy Thanksgiving, and a Look Ahead to Next Week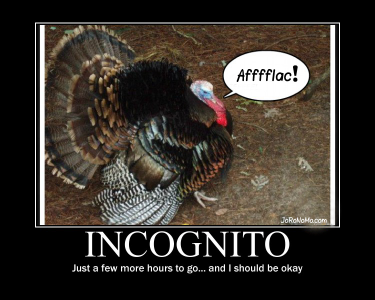 A lot of you out there (myself included) will be on the road in the coming days so I just wanted to wish folks in the U.S. a Happy Thanksgiving. Alas, my well-wishes are a month late for Canadians, and as for Europe, well, the best description I've heard is:
Thursday: We eat turkey and innumerable harvest foods 'til we want to die
Friday: We nearly kill each other while retail shopping for marked down electronics
Saturday: We engage in awkward social activities with crazy Cousin Eddie and odd Aunt Edna
Sunday: We bid fare-thee-well to in-laws who we are thankful that we see just once a year!
Where's My EQ2 Updates?
A boatload of updates have been queued up to hit the Test Server next Monday. In addition to numerous tweaks and fixes for Quests, as well as adjustments to Solo, Group and Raid zones, there are a few other changes in store including an improvement to the in-game appearance of Spirit Stones (green adornments).
In addition, one of Holly "Windstalker" Longdale's pet peeves (which I happen to agree with) is the astounding number of spells and AAs which have the wrong background color, or have duplicated icons within the same class for different abilities. Just as a Ranger, out of my 4 AoE abilities, which have blue, red, and green abilities, only one has the correct background color! So this is a welcome change to be sure.
Monday November 26, 2012 Test Update Notes
When I saw these notes, I ran over to Test to see if I could glimpse some of the changes, then I read the date. 😉
What about EQ2U and EQ2Wire?
We have been working on a couple of things for EQ2U behind the scenes while we wait for the necessary data to support Chains of Eternity (namely green adornments nee Spirit Stones, Experimentation, and Refining), as well as other data we are anxiously awaiting.
I know the EQ2Wire updates have been rather light lately especially considering an expansion. I've got a couple of articles which are embarrassingly starting to grow mold but I think will still be of interest to readers (I hope!).
Have a safe weekend all!
Trackback from your site.