EQ2Talk Interviews Holly Longdale for Chains of Eternity Expansion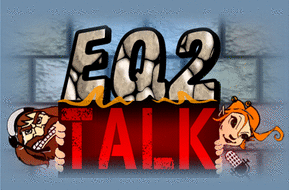 EQ2Talk Episode #55 — Second Wind
This weekend Dell and Ali talked to the producer of Everquest 2, Holly "Windstalker" Longdale. In this podcast, find out which way the wind is blowing, and learn about some of the things behind the making of Chains of Eternity, EQ2's ninth expansion. Also, learn about what's in store for Norrath in the coming months and the future.
Rumor has it that one of the questions relates to Census, and Holly indicated that the team is fully committed supporting the service and my name was mentioned. 😉
Tags: eq2talk
Trackback from your site.