Beastlord Entomology and the Dreadscale Invasion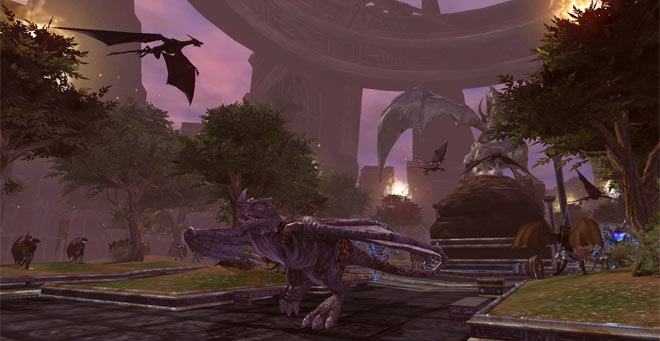 Barx of Antonia Bayle stumbled onto a quest while browsing their EQ2 Achievements window and confirmed its existence by finding a house item from the Claws of Veeshan faction merchant (in the pre-conflict City of Skyshrine) which is not for sale except to those who have completed said quest.
This quest ("Dreadscale Invasion of Dracur Prime") is mentioned in a quest achievement as being an open quest (PQ?) and is also required to unlock a furniture item at the CoV faction armorer but despite having completed the entire instanced heroic questline I've not seen any evidence of it. Google also seems to turn up anything.

Is this quest in-game yet, or is this something planned for the future that didn't make it live but was left with thise hooks to it?

Alternatively, has anyone complated all the dropped / clicky contested skyshrine starters and gotten to 50k CoV faction and seen this quest perhaps?
Kaitheel provided this helpful hint:
The quest has been implemented, and is in game. It is not a public quest, but only becomes available after other, particular quests have been completed…

Completing all 12 of the dropped and clicky quests will definitely help you! (hint, hint.)
These 12 quests are also worth repeating for the faction boost they provide.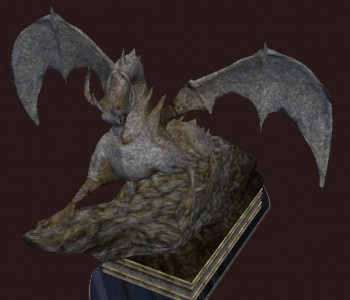 Reward: \aITEM 2048657114 2000047423:Statue of The Wurm Mother\/a
Beastlord: Insect
As for those Beastlords who have wished to tame six- and possibly eight-legged friends, you'll have to wait just a little bit longer. After hearing some vague hints in recent Webcasts about new Beastlord content in Game Update 63 sent players scrambling for any sign of new quests, Cronyn had this update:
It's not in the game yet.

It'll go onto Test first, I would imagine – I'll give you guys a heads up when it's going to up.
Trackback from your site.