Brewday 2012 Crafting/Housing Preview @ EQ2Traders and Building Blocks

Niami Denmother has turned pink at the prospect of the returning Brewday 2012 events. To find out what's new with this year's event, look no further than her Brewday 2012 Crafting/Housing Preview.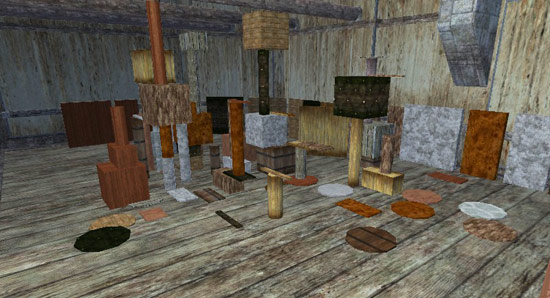 In other news, Omougi, EQ2's new Tradeskill Developer has announced that carpenters will be gaining access to eleven (11) sets of Building Blocks to be crafted with common materials.
For crafters, Building Blocks without coughing up StationCash has been a long time coming. Even Domino faced anger from players over the StationCash angle. But now, 2 1/2 months after their introduction to the Marketplace, Construction Blocks have trickled down to City Festivals and soon will be available in the Carpenters Essentials recipe books.
Ever since the blocks have appeared in the Marketplace, players have noted that they are comparatively small, requiring many of each item to produce any sizeable structure. Omougi is on the case:
I'm going to talk with our artists and see if it's okay for us to allow these blocks to scale that large.

Yeah our art lead just broke it down for me.  Not much work at all if we need to increase the tiling density, and we decided that this is a good move to do so, as you guys are running these things at max scale often.  He's going to increase the tiling density, and you guys should see higher resolution textures on these building blocks in GU63.

We're going to bump up the max scale multiplier to 12x.  This should allow you to do a whole lot more with less.  The textures will be a bit stretched at this scale, but they should look a whole lot better post-63.
In other words, the allowed size of each item is going to go up, regardless of whether you are using SC-bought blocks, City Festival blocks, or the new handcrafted Carpenter ones, but the texture/appearance will be a little dodgy until Game Update 63, expected in April.
Tags: game update 63
Trackback from your site.