SmokeJumper Hints at New Initiatives, Talks Player Feedback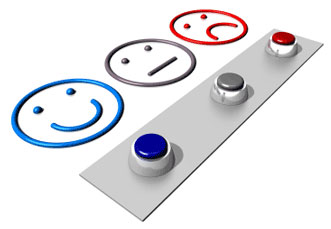 On last night's EQ2Talk Podcast, Dave "SmokeJumper" Georgeson shared his thoughts about the importance of player feedback. We provide a transcription of the segment from 7:55~12:15.
In the past, we've been a little heavy handed on a few things. I admit that. We're trying to be really serious this year about getting you guys [all the players]  involved in a lot of stuff. Traditionally, the game has been… you know we try to communicate on the forums, but you know what the forums are like. It's a challenge. The trolls enjoy their game. And it's tough to fight them because if you pay attention [to them], you lose. The forums are tough to get really good feedback from so we have to rely on things like Fan Faires and talking to people individually and Customer Service Reports and those sorts of things.

That's why I want to start putting in in-game polls. I suspect that there's a lot of really good information, a lot of opinions we're not hearing at all. [To Dellmon:] You're a broadcaster, so you're familiar with the concept that if somebody calls you, you have to figure there's a hundred or a thousand other people with the exact same opinion out there, but didn't bother to call. There's a lot of people out there that are basically not voting.
I want to put in these in-game polls that we can start posing questions like on EQ2X, I really like self-resurrect scrolls, because I'm one of those solo players that charges into madness and tries to see how much I can get away with. I'm like Leroy Jenkins myself. That's the kind of player I am. The self-rez scrolls are really fun for me because I can just pick myself up, dust myself off, and try again. So I'm going to miss those.

If we wanted to put those back in the game though, we know that there are people who have issues with it, so what we would do is put in an in-game poll that says "Would you like it this way, or that way? With a longer recharge? a shorter recharge? Or would you like it to never be in the damn game ever again?" We'll look at the polls and decide that's what we'll do. There's a lot of things we can do. We have more ideas than we can possibly implement. So if you guys hate one, there's no reason for us to do it.
This is supposed to be more and more of you guys owning this game. The attitude of Age of Discovery, with collectability and customizability and you guys getting to actually impact what's going on in the game… We want to take that a lot farther than this. This is just the first step. Eventually, you guys will be in more and more control of the decision-making, helping us with opinions, you may even be able to do things like…well I don't want to go too far because we've got a lot of irons in the fire and I'm not really supposed to talk about all of them yet.

We really really are serious about it, we want you guys to be heavily involved in the game, way more than you've ever been able to be involved before. Your involvement in the game to date is generally running guilds. That's not enough. That's my opinion. That's why almost everything in Age of Discovery can be completely customized. You can customize the Merc[enaries], you can customize the Tradeskill Apprentices, Reforging is all about customization, Dungeon Maker is all about you making dungeons. We're opening a big door with this.
There is a lot to this extended podcast, including discussion about the Beta process, being more receptive to Test feedback from both the Beta and the Test servers, and much more.
When asked on the EQ2 Forums about the future of EQ2 beyond Age of Discovery, SmokeJumper had this to say:
I think you're going to like a lot of what is coming.

Sorry to be cryptic. Some of it I promised I wouldn't divulge until PR and marketing are ready. Other stuff just needs to wait its turn to talk about until the dust settles after our current launch.

But we're doing some very cool R&D on a new kind of feature right now, and we're also working up some player-oriented programs that could let you make a big impact on the game. More soon.
and in a thread entitled State of the Game, SmokeJumper had this:
Please check out my Producer's Letter that'll appear on launch day (Tuesday). I'll let it stand for itself, but I think you'll be interested in checking the game out after you read it.
Trackback from your site.