EverQuest II Age of Discovery Press Info, Release Date
Originally posted November 29, 2011 at 7:12pm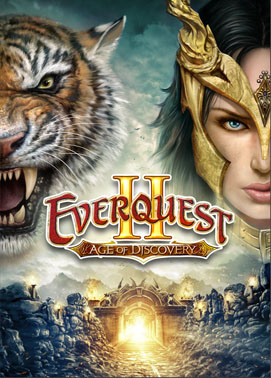 From EverQuest2.com today, December 1st:
Last week, several news outlets participated in the EverQuest II: Age of Discovery and Freeport Reborn Game Update Beta Press Tours. They got sneak previews of the exciting features and content that are coming out with our newest expansion and game update, all set to release on December 6, 2011.
With the lifting of the Press Embargo promptly on November 29th @ 4:00pm PST, Press sites are now posting their previews of the upcoming EverQuest II: Age of Discovery expansion which releases on December 6th, 2011.
EQ2Wire Commentary
The EQ2 team intends to release the Age of Discovery expansion on December 6th. As stated during the Livecast, the expansion will be released with patches expected over the days/weeks afterwards to provide tweaks and additional functionality that won't make it in by the launch date.
UPDATE: We erroneously reported that NDA was lifting tomorrow (November 30th).

Please stay tuned to the EQ2 forums for more info on any kind of NDA lifting news. Please note as we discovered last year that NDA lifting does NOT include any quotes or screenshots from the Beta.
Trackback from your site.