SmokeJumper Plays Defense on Age of Discovery's Value as Expansion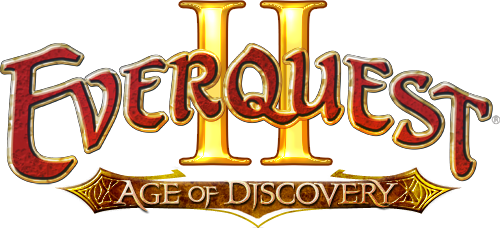 From SmokeJumper on the EQ2 Forums:
I've said this before, but it gets lost on these boards, so I'll throw it out there one more time. Warning: This isn't short.

The second half of Velious was designed to be a separate expansion pack. We fully intended *and started* to create "Velious Part II" so we could launch it next year.

But we decided it would be a lot cooler, and honestly, a lot better business, to release new content constantly throughout the year, so that you always have something new to look forward to and to play, rather than race through one set of content once annually and then sit around waiting for the rest of the year.

But content takes time to create. LOTS of time. (We have many parallel developments going constantly here, with staggered release schedules.) The art team has been banging on Withered Lands, Skyshrine, Cobalt Scar, Siren's Grotto, and a lot more, some of it for over six months now. That art starts wrapping up soon so it can move over to design and they can start making it breathe…and there's still more to do (like remaking Qeynos) before the art team starts making other content beyond that.
So we instead decided to release "Velious Part II" as new content and make it continuing expansion content releases for those that bought Destiny of Velious. In between those releases, we also determined to revamp Freeport, Qeynos, and to add as much content as possible to the already existing areas so that even players that don't own Velious would see new content constantly.

And yes, all for free.

We *like* giving content away for free. We like it as players, and we like it as developers. Our job is to entertain you. More content does that job well. So that's why we made the switch.

There may come a day when we decide to charge for area and quest content again. But we would prefer to not do so. We'd rather find other ways to sustain the business and let you guys just keep finding new stuff and enjoying the game. We know that this is an original concept in our niche of the industry. Certainly, none of our major competitors does this. Maybe that's not a good reason to try something, but it does mean we're breaking new ground. And we like that. So we're finding new paths.

As for AoD, I'm going to let it speak for itself. I gave the press tours myself and I watched how impressed the journalists got as they found out more about the features. We know these features are game changers in many good ways, and the vibe we're getting from "the world out there" is that people are starting to notice us again, which is just cool for so many reasons, I don't feel the need to elaborate. So yeah, the expansion is completely worth the money. Personally, I'd buy it in a heartbeat as a player.

Beastlords are a blast, I've always wanted to build content in an MMO as a player (Dungeon Maker), Mercenaries are just danged useful and let you explore so much more of the game as a small group, and Tradeskill Apprentices, and Reforging…well…it's just a very good collection of features that are level-agnostic and fun for tons of people.

You'll have to decide for yourself, however. That's just my opinion. But if it's raids, dungeons, PQs, new quests, etc. that you want…well…it's coming. Lots of it. And there's no new admittance charge.
and also:
We really believe in the "voluntary" vs. "involuntary" model that we're adopting. It's much more democratic and you players will be voting directly on what gets done and what doesn't, both by actual voting, and by deciding what to buy and when.

We really believe this game is as good, if not better, than every one of it's competitors. We intend to become more and more unique over the years so that EverQuest II widens its lead by doing unusual things and focusing on the entertainment of you, the players.

I know that the proof is in the pudding. But it's happening already.
Tags: age of discovery
Trackback from your site.