Fan Faire Attendees To Get Age of Discovery Collector's Edition
From an e-mail I just received!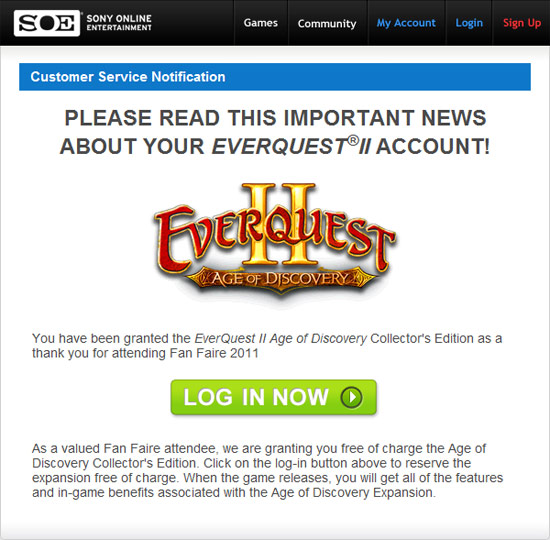 NOTE: For most players, you do not need to do anything, as this entitlement will automatically be added to your account, but check your SOE.com account over the next week or so to make sure this is added.
Tags: age of discovery
Trackback from your site.