Around Thalumbra, there are a number of fun timed quests that can be completed for a variety of rewards! I have seen a lot of people asking about these quests and the rewards, so I decided to make a short guide to how they work and where they are!
First of all, the timed quests are repeatable every 2 1/2 – 3 hours, and they vary in difficulty from very easy to pretty hard. They all require you to complete a set of tasks within the allotted time, or it will fail and you will have to wait before trying again. All of them reward you with the same thing, a "Dirt encrusted key", which can be unpacked for a reward, as well as some coin and faction.
Unpacking a "Dirt encrusted key" awards you with "Ancient silver engravings" which can be sold for status, as well as one of three possible rewards:
An ancient gold key
An ancient platinum key
An ancient umbrite key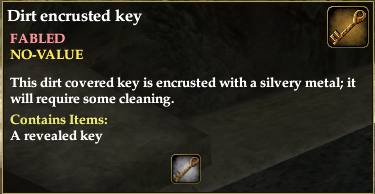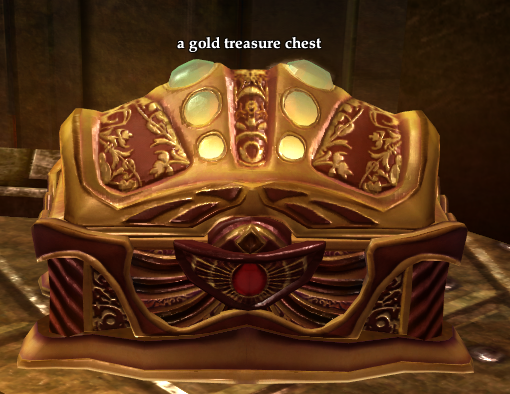 These keys are then used to open corresponding treasure chests which appear randomly out in Thalumbra. The different keys correspond to different tiers of loot, where opening a gold treasure chest, being the lowest tier, awards you with something of solo quality and going up from there. You may have to fly around for a while before finding any chests, and it is possible to use multiple keys of the same type on the same chest. There is therefore no harm in saving up a bunch of keys until you manage to find one!
Now that you know what the rewards are, you might be thinking "This sounds fun! Where can I start these quests?" Here you go!
To date, there have been ten different timed quests discovered:

  Crate Courier (465, 19, 885) (easy)


  The Lost Miner (446, 85, 366) (easy)


  Rubble Rampage (184, 79, -440) (easy)


  Swimming For Shrooms (950, 43, 198) (easy)


  Unsealed Tombs (362, 177, 555) (moderate)


  Memory Bloom (515, 73, -167) (moderate)


  Millions of Leeches, Leeches for Me (342, 483, 100) (moderate)

  Extinguish the Flames (-107, 232, -692) (Hard)

  Pox Raiding (-428, 258, 393) (Hard)

  Leech Liberator (-404, 31 -497) (Hard)