Reminder: Annual All Access Purchased Last August Renewing Soon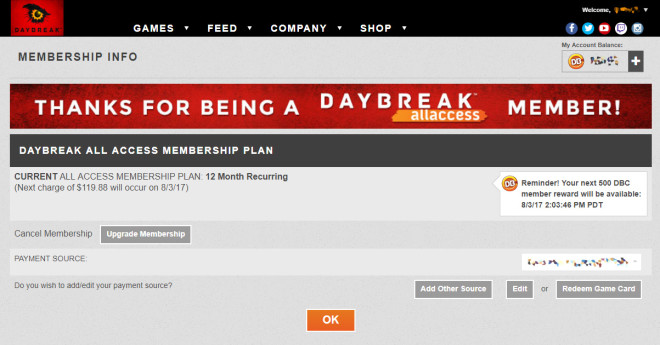 If you took advantage of last year's too-good-to-pass-up $72 for 1 year of All Access subscription, be aware that these will be renewing soon at the full price of $119.88. It is not expected that the $50 off deal will be offered for 2017. To manage your All Access subscription, visit the Daybreak Games website page for All Access Membership Info.
Tip of the hat to Uxtalzon.
Trackback from your site.