Commentary: Is the Pokemon GO Phenomenon Over?
No EverQuest II content whatsoever!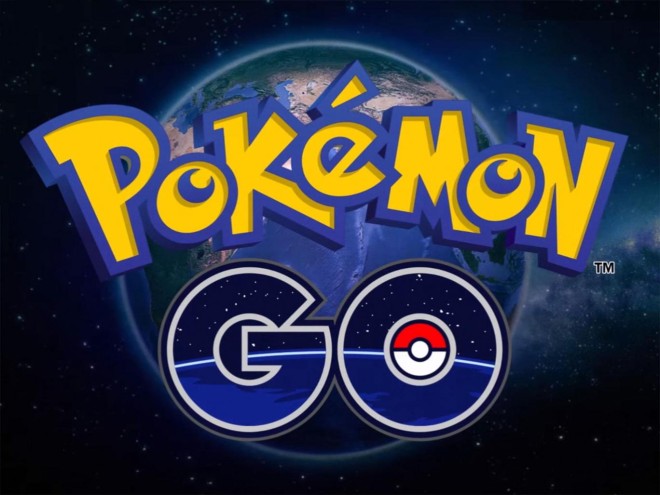 Talk about being in the right place at the right time. After a single month on the app store of iOS and Android devices, Niantic's Pokemon GO (Pokemon being short for Pocket Monster) has obliterated even the loftiest expectations and entered the national consciousness. Some 80 million people have downloaded and played this new augmented reality game. Despite a few early hiccups, including a spying fear when the initial iOS release requested FULL access to your Google profile before a patch fixed it, the game has been a staggering success. The Pokemon GO juggernaut was strong enough to buoy Nintendo's own stock from a low of 13,500¥ six weeks ago to a high of 31,770¥, a 135% leap, despite the fact that Nintendo actually has no role in and gains no financial benefit from its development. This realization has caused the stock to return to year-over-year averages.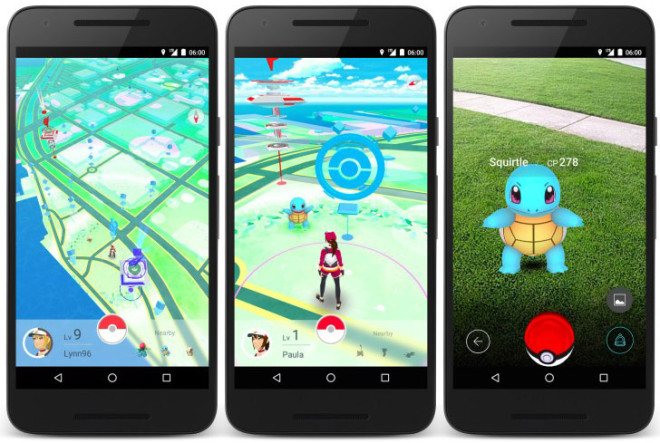 So why do an article about a game I've never even played? Because I feel strongly about APIs (Application Programming Interfaces) and public data.
The Pokemon GO app for iPhone and Android provides scant guidance to its players. At first, the app provided a Footsteps feature which provided an exact distance to the nearest monsters. However after one week, this feature was reduced to a misleading estimate that reports all "nearby" Pokemon as being the maximum distance away. With this change, players were obligated to walk (or drive) around aimlessly in search of Pokemon. Nature abhors a vacuum, and, so a cottage industry of third-party websites sprang up including Pokevision, Pokehound, and PokeNotify. These sites harvested game data to pinpoint Pokemon on a convenient Google Maps overlay.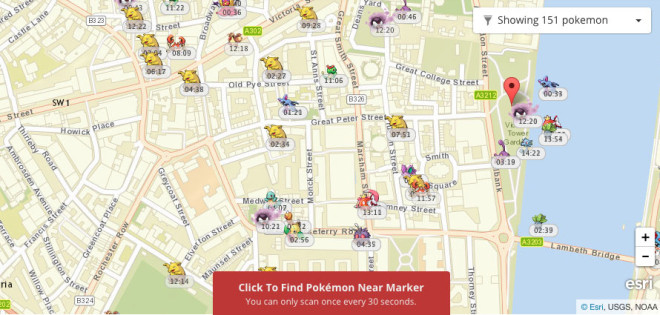 The existence of these apps and websites has divided the player community, with some angrily labeling them as "cheat" sites providing an unfair advantage against other players who aren't familiar with them. Niantic CEO John Hanke commented at San Diego Comic-Con that "People are only hurting themselves because it takes some fun out of the game. People are hacking around trying to take data out of our system and that's against our terms of service." Hyperbolic critics of third-party websites have painted their proprietors as "criminals" for violating the Terms of Service, nevermind that every time a case is brought regarding a clickwrap "Terms of Service", they've been declared unenforcable.
With yesterday's update (which Massively has dubbed the "Patch of Doom") Niantic has taken the surprising step of eliminating the in-game Footsteps feature entirely, leaving no in-game mechanism for locating nearby Pokemon. In a one-two punch, the company has also blocked data access to third-party websites and sent out Cease-and-Desist letters and e-mails to the aforementioned third-party companies. Sites like Pokevision have been hesitant to talk about the legal threats they're now facing, but PokemonGoDEV posted the e-mails he received. One of the developers of Pokevision did post this Twitter update which perfectly sums up the situation:
You don't invent Marco Polo, get 80M players to join, then remove the Polo part and expect people to keep playing.

— Yang (@YangCLiu) July 31, 2016
When it comes to tool-assisted, bot-assisted, or website-assisted gameplay, I draw a bright red line between competitive and non-competitive games. If Pokemon GO were a competitive or player-vs-player game, I would consider third-party sites a potential unfair advantage. However Pokemon GO is largely a solo game and, outside of Gyms, largely non-competitive. I compare the existence of sites like Pokevision to walkthrough sites like GameFAQs or Wikia. Even if the data were completely blocked off by Niantic, people would still develop their own self-reported Database websites and Wiki pages to track and report the locations of specific ones.
At the first EverQuest Next Q&A panel at Fan Faire 2009, I remember a few players loudly complaining about websites like Allakhazam "taking the mystery away" from the game. As the co-developer of EQ2U, I am obviously in favor of public data and APIs. I believe that more information doesn't harm the game and instead makes it more accessible to a wider audience. For those who prefer to play their games in a "hardcore" or traditional way, they only need to use a little self-discipline and ignore such sites.
Niantic has a global phenomenon in their hands. They were extremely fortunate to be in the right place at the right time. Virtual Reality and Augmented Reality are red hot right now, with Oculus Rift and Samsung Gear VR dominating the former, while cell phone apps and the forthcoming Microsoft Hololens are set to define the latter. Nostalgia for Pokemon in all its forms is pervasive. Some variation of the game has been available for all of Nintendo's home and portable consoles for over two decades, as well as featuring in countless television series. Pokemon GO's popularity has proven so irresistible that a fake news site even put forth the idea of a Harry Potter GO app which caught numerous gaming news websites unawares.
Pokemon GO has transcended the simple mobile app into something much more. It has brought families together, gotten kids outside and meeting new friends. It has supported local businesses that have Pokemon GO stations with appropriate snacks and drinks. This one app has probably done more for child obesity in this country than any program out of the White House in the last 20 years. There is an entire industry of team shirts in yellow, blue, and red. People are organizing activities at National Parks and public places. People are going outdoors again. I suppose it was inevitable that it would take a nostalgic mobile app to provide us a meaningful distraction from our cell phone-centric society.
The audience Niantic so quickly built can just as easily be lost, and the last thing they can afford to do right now is make knee-jerk decisions in a vacuum. The company is now three weeks behind on handling support tickets,  has disabled Refund requests, and most extraordinarily eliminated the Support button from the app on the Google Play Store, in violation of Google policy on app support.
Trackback from your site.