Commentary: Daybreak Calls, Legends of Norrath Folds
This commentary piece comes to us from guest author
Dellmon
of
EQ2Talk.com
.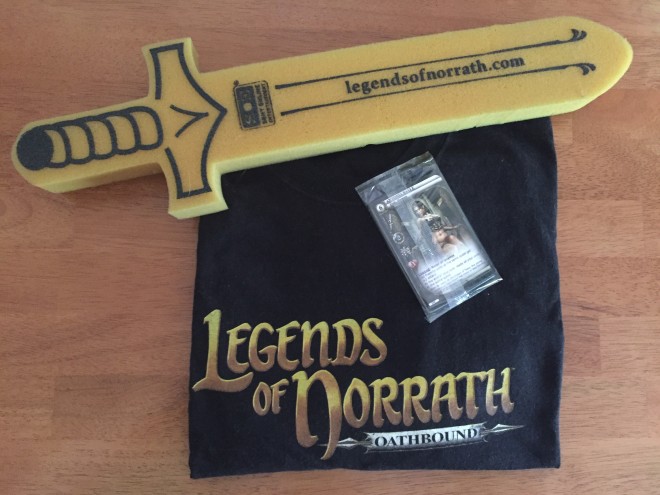 The day has arrived and the online trading card game Legends of Norrath is no more. I suppose this shouldn't be a surprise to anyone who played or is familiar with the game. LoN had long since reached the tipping point where, even in lights-out, no-development, break-fix-only support was costing more than the game was bringing in.
There was no fanfare. No sendoff. No final bonanza giveaway week or God-mode gameplay. No last hurrah. Not even a reminder post on the forums. Legends of Norrath went out not with a bang but with a whimper. Honestly between you and me – I don't think there is anyone left at Daybreak who knows enough about supporting LoN to even attempt anything beyond hitting the power switch.
Within the Daybreak family, LoN seemed to be that uncle that, while still part of the family, no one ever talked about. He was always just hanging around creepily, standing in the corner sipping on a bottle of who-knows-what out of a brown paper bag. LoN was the only Daybreak title that customers could still spend green dollars on, yet did not have its own Twitter handle, Facebook page, or even its own support forums (which were summarily deleted despite receiving sporadic use). The Community and Marketing teams ranked LoN discussions up there with EQ and EQ2 General Gameplay in its twilight days — superfluous.
So why write a commentary about a sunset game that is gone and has taken up residence in the Parthenon of Former SOE Titles alongside Star Wars Galaxies and Free Realms (both of which also had incorporated card games too), EQ Worlds, or the absolutely amazing Fortune League? Well, some time ago I boldly said that I enjoyed LoN and that I was having fun playing it and Feldon aghast and in a bit of a shock asked why and dared me to write an article about this revelation and confession. Honestly I don't think he believed I'd really do it. But here we are…
The LoN community fell into three categories
First there were the consistent players. They did the scenarios, completed achievements, participated in raids, and bought and traded cards to build decks with. They min-maxed and actually played the game to the point of being quite good at it. After all, success breeds enjoyment which leads to spending money. These were what SOE had hoped for when it launched. But sadly I think they were the smallest slice of the game's audience throughout its entire run.
Next were those players who sampled it, but quickly found out how difficult of a game it was. LoN had a steep learning curve and rather complicated gameplay. These types of players clicked on whatever was green in the game client because it was green and green is good, not knowing why or what they were really doing. They quickly became frustrated and moved on. To be fair to these players, SOE / Daybreak has a history of launching games that are overly complicated and too sophisticated and then failing to educate their players with much in the way of documentation.
Their tutorials are so poor they seem to be re-invented on a regular basis (and LON's was no exception here). Worse, they have a culture of leaving it to their player base to build websites, How-To videos, podcasts, UI modifications, and Wiki's to improve the player experience. Yet players can only do so much, especially in the face of sweeping changes that invalidate existing content on fan sites. This is applicable to every game SOE/Daybreak has released up to and including Landmark. And really how well has this culture of "just let the fans do the heavy lifting for us" worked out for them and their games?
The last group of Legends of Norrath "players" never actually played it. They purchased booster packs in the hopes of acquiring EQ or EQII loot usable within those games. Everything from cloaks to house items to Item Unattuners could be found. I had heard stories on the internet (so it must be true) of some players spending hundreds of dollars chasing desired loot this way. I have to wonder if this, rather than tournaments and campaigns, wasn't the biggest revenue maker for LoN over the years.
TCGs are OCD!
I had never played a Trading Card Game (TCG) online or otherwise prior to Legends of Norrath. I had never even heard the acronym TCG until Fan Faire 2007 when LoN was unveiled. Sure, I had heard of Magic the Gathering and Pokemon but never knew what they were really – other than a money sink. And this from a kid (and now an adult too) who has many milk crates full of baseball cards and comics in my parents basement still to this day!
I was drawn to LoN because of the integration with the EverQuest franchise. I knew the stories. I knew background and the lore. For good or for bad, I am single-vendor and brand-loyal to SOE / Daybreak for my online entertainment dollars and time. Perhaps it was the artwork on the cards that drew me in. One word – amazing! And let's not forget the red-blooded male drive to see the scantily clad Fionna Vie in the classically painted on chainmail bikini stomping on orcs.
I'd like to think that over the years I bounced between the first and the second groups of LoN players. I rode the wave of a successful campaign in game, but when I struggled I would fade and fade fast. But then I'd give it another go after my anger at that insert-curseword-here cheating AI would subside.
But what kept me coming back? I think it was my OCDness. My desire to earn all the achievements. Making lists and checking off the monthly scenarios. Having the max four of each of the reward cards. Completing the scenarios on the hardest, most cheating AI setting to earn the fixed cards and in foil nonetheless. Was I going to use these cards? Heck no, some of them frankly stunk to high heaven for gameplay, but I wanted them because they existed! I wanted to be able to say "Yeah I did that, I have that!"
Of course Legends of Norrath had its up's and down's for me. I never liked the fact that what was originally billed as fluff only, non-game affecting loot items, but then slowly crept away from that concept with each new expansion. I didn't care for the fact that certain quest starters and access to EQ2 content was now only available via LoN loot cards. I didn't like that limited-time Promo cards or Raid cards were in-game mob drops which meant mass slaughtering level one green mobs with a level locked toon for hours and days on end and then having nothing to show for it but a level four toon with the Destroyer of Goblin achievement. I disliked the set retirement process that forced me to re-invest in the same cards just from another set a second time.
But…what I enjoyed…what made me go to bed with perma-grin…the time spent fiddling and tweaking a deck, reading each of the cards to understand what went with together to create that one-two punch, and then hoping the right card came up at the right time and then KAPOW, right in the kisser! Man, I loved that Frostfell Snowglobe card and my AvA decks! And man did I love beating the 10th (and hardest) scenario in each expansion on the hard mode setting and then seeing the pop-up of the reward cards being delivered.
Sadly there are no living TCGs left in the Daybreak portfolio. They have all been sent to that MMO farm upstate. I believed that when EQ Next premiered, it would include with its own "LoN Next" as well. At one time seemed to be a mission goal that all titles would have a matching card game. I even played the Free Realms TCG for a short time. I wonder too if Daybreak seeing the success of a title like Blizzard's Hearthstone thought with EverQuest Next that they could embed LoN: The Next Gen – a TCG with a much less steep learning curve and easier gameplay entry point as the successor to Legends of Norrath and make a bundle of cash off it.
But with EQN now sent upstate, I fear if there were any plans for a LoN2 they've gone there too.
Betcha Didn't Know!
There was a Legends of Norrath World Championships where a top prize of $10,000 was awarded. Not sure who won.
LoN used to have panels at Fan Faire.  Only the EQII Art Team had worse rooms and timeslots.
Yes, there really were printed LoN cards at one time.  They were given as schwag at some Fan Faire years ago.  And yes, I still have mine – mint in box!  Take that Sheldon Cooper!
There was once talk of creating a Loremaster "class" where based on a players accomplishments in LoN they would add buffs to EQ and EQ2 groups or raids.  Obviously this never happened.
If I recall correctly a player paid in the neighborhood of $800 in a silent auction one year to be the inspiration for the artwork on a LoN card – Wand of Twisted Fate (5R51)
LoN's development code name might have been baconsauce.
In LoN – Scouts were green and Healers, yellow (backwards from EQ2), but fighters were red and mages blue.
There was a printed and a .PDF version of the Artwork of Legends of Norrath book.  Not sure what ever became of those.  Really wish I had the online version.  (hint, hint @DaybreakGames – here take my money)
Speaking of online things – yes, I really do still have the LoN manual in iBooks on my iPhone still to this day.
Many famous players from the community and SOE / Daybreak staffers were immortalized on LoN cards.  For example, Revitalize (15R56) was Everquest Franchise Sr. Producer, Holly "Windstalker" Longdale.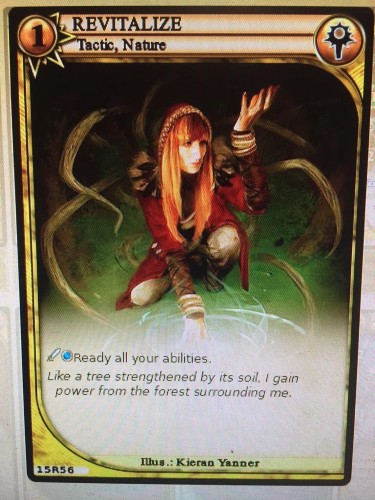 Trackback from your site.