Wave Two of Summer Ethereals Begin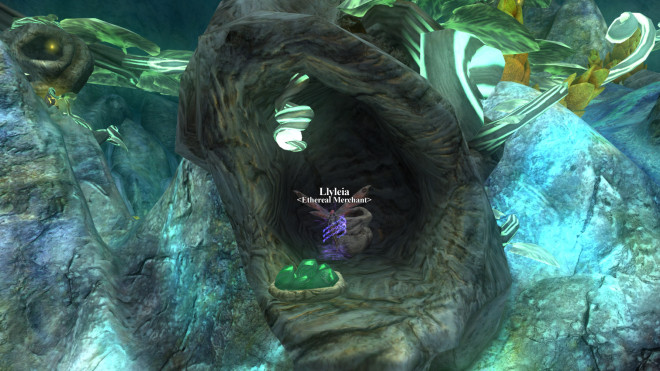 As of midnight, it appears that Wave Two of Summer Ethereals have begun! As we wrote about earlier this year, rather than weapons, the new Ethereals are Jewelry and Charms. Here's a post from two weeks ago giving today's date from Kander:
Wave two starts July 15th. Yes, each wave drops a different item.

We will be doing double Ethereal tokens here some time in future also.
When asked if we'd still be able to buy Wave One items after Wave Two starts, he answered in the affirmative (quoted for posterity):
Yes,
With an overnight change in the items available on the in-game vendor, players have noticed that one new charm has been added — Bonecaster's Mettle. It is oddly marked FABLED instead of ETHEREAL but can still be resold to the vendor for 15 Ethereal Coins. You'll note that the existing three pieces of jewelry and three Ethereal Rune adornments (which vary based on your class) remain:

UPDATE: It looks like this was a glitch as players are once again receiving just one Ethereal reward for completing the daily Ethereal mission.
Interestingly, players have been reporting receiving two rewards instead of one since last night. Some were hoping there would be a Double Coin event, but instead it looks like we're getting a Double Reward event. Unlike past Ethereal events, this summer's Summer Ethereals are tied to completing a specific Mission (quest) for a daily zone. The rotation can be viewed in the right column of EQ2 Library.
Trackback from your site.