Appearance Quivers Come to EQ2 Marketplace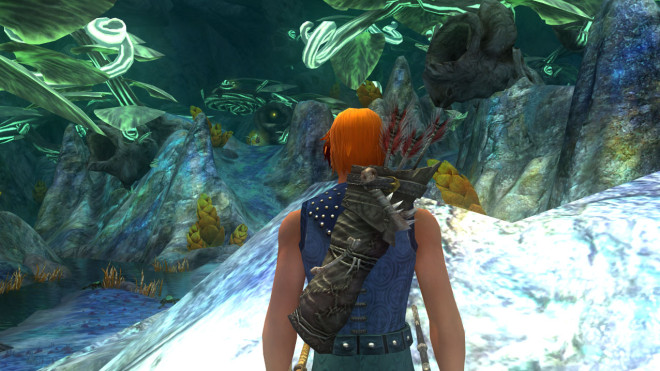 One of the appearance items which EQ2 players have requested over the years are Quivers. With a ranger as my main character, it's fine to travel with an appearance bow on my back, but my preference would be a quiver. Starting tonight, the [eq2u]Scourge Watchman's Quiver[/eq2u] is now available for purchase from the Marketplace for a price of 1299 DBC. It holds 26 stacks of ammo (it currently only accepts arrows but will be updated to hold thrown ammo in a future update).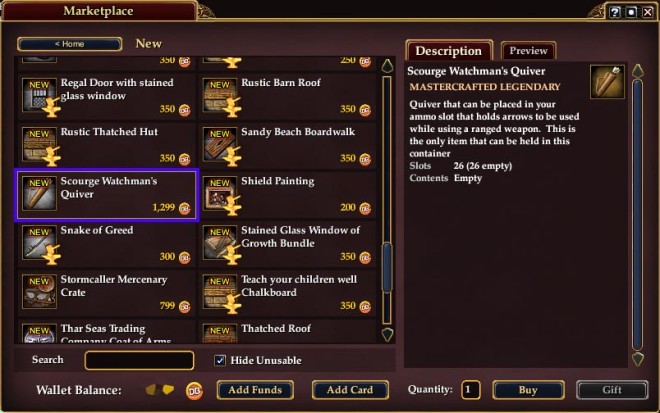 After equipping the quiver, a new option becomes available in the Character Options tab under Back Gear. I already have a Claws of Veeshan backpack (from attending SOE Live) and Rallic Pack (for completing the Tradeskill daily in Altar of Malice). Now I have another option as shown…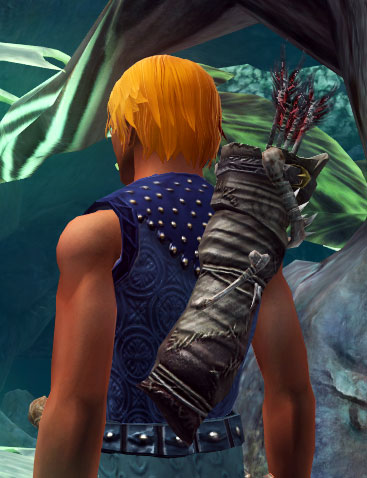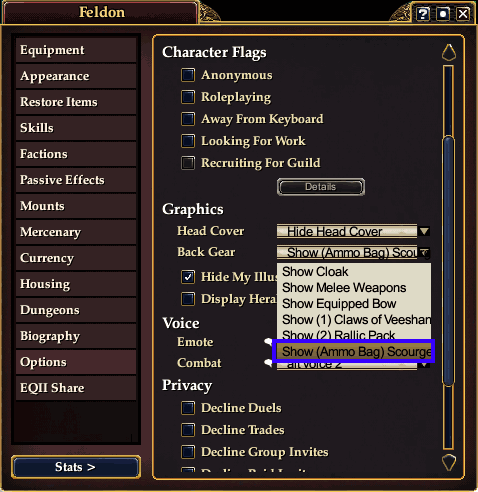 DISCLOSURE: I was granted one of these appearance quivers on my primary character prior to writing this article.
Trackback from your site.