EQ2Wire Asks: Replace or Upgrade?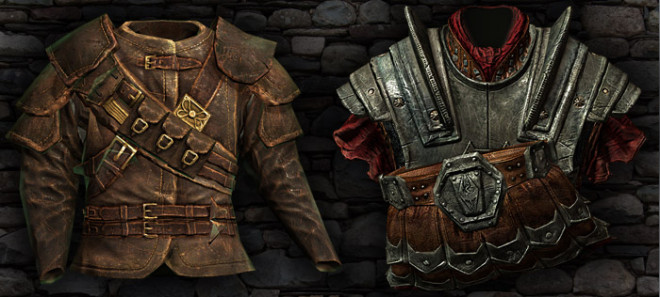 The purpose of New Content in any MMORPG is to provide additional length to the "treadmill" so that players who revisit heroic dungeons or raids always have new things to do. New zones provide new rewards that raise the bar and keep that loot chase going. It is totally expected that when a new content update or expansion is released that previous items will be trumped by new ones. However we've seen something new and unexpected since the release of the Terrors of Thalumbra expansion.
In an update on January 20th, existing Weapons and Jewelry items were removed from the loot tables of current enemies in raid zones and then newly upgraded Weapons and Jewelry items were added. These new weapons and jewelry had new names.
In an update on February 17th, existing Armor pieces had their Crit Bonus and Potency slightly upgraded, then removed from loot tables while newly upgraded Armor items were added with hugely upgraded Crit Bonus and Potency. This new armor had the same names as previous items.
There is no doubt that the Terrors of Thalumbra raid gear at launch was hardly worth getting out of bed for. Clearly something had to be done to itemization and we've been assured that this was the best way to do it with the time available. However there are several concerns with this approach of replacing rather than upgrading items inline.
First up, the new Armor pieces have the same exact name as the old armor. This causes problems for players wanting to examine these items in-game (you cannot open both side-by-side) or on EQ2U (both versions show in search results and in loot tables). [Editor's Note: The upgraded items were given new names in a subsequent update.]
The biggest concern, however, is what this does to players who have spent thousands of plat and burned up hundreds of dropped infusers to upgrade what were supposed to be "Best-in-Slot" items. Infusing was added as a replacement for Gem-upgraded armor, however the inability to migrate Infusions from one item to another as we can now do with Adornment Reclamation means that any upgrade in items could result in players having to walk away from thousands of plat and hundreds of infusers per item.
What do you think?
Is this the same as a gear reset which we've had in the past?
Is this just another tier of armor being added to fulfill a need?
Would you have felt better about this if it had been explained in some kind of designer's letter/announcement?
Will this make you gun-shy about Infusing in the future?
There are at least two threads on the EQ2 Forums discussing this topic:
Trackback from your site.