Daybreak Games Black Friday/Cyber Monday Details
For those rare few of you who got Daybreak Games' e-mail about the upcoming Black Friday and Cyber Monday deals (I did not, and one other person I spoke to only got ONE e-mail despite having 7 accounts), this will be old news. For everyone else, it looks like Daybreak Cash will be 25% off on Black Friday (November 27, 2015) and you'll be able to get three months of All Access for just $29.99 on Cyber Monday (November 30, 2015).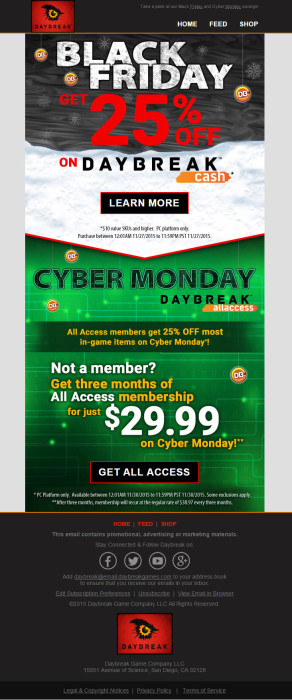 Trackback from your site.