John Smedley Steps Down as Daybreak's CEO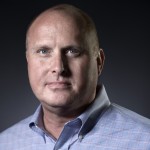 News broke tonight that John Smedley has stepped down from leading Daybreak. This action follows the recent DDoS attacks, as well as his social media outlash and subsequent deletion of accounts. Taking over the helm for Smedley is COO Russell Shanks, who has been with Daybreak since it was 989 Studios.
A Daybreak spokesperson stated that "John Smedley will be taking some time off from the company for the near-term and transitioning to a different role to be determined. Upon finalization of his plans, further communication will be provided."
Further from MassivelyOP:
Smedley oversaw the company's transition from Sony-owned Sony Online Entertainment to Columbus Nova-funded Daybreak Game Company earlier this year. He made headlines this summer after he spoke up —forcefully — about his harassment at the hands of Lizard Squad e-thugsresponsible for the bomb threat that diverted his plane nearly a year ago, among other alleged crimes. In apparent retaliation, the hackers assaulted Daybreak's game servers with multi-day DDoS attacks and offered a $5000 reward for the defacement of Smed's father's grave.

Last week, he deleted his Twitter and Reddit accounts, saying he would "miss the interaction with […] players" but wanted to avoid distractions that stopped him from doing what he liked doing: making games.
Trackback from your site.