Daybreak Customer Service Making Tough Choices On What They'll Fix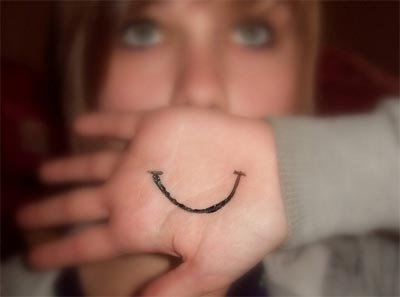 In August 2013, SOE made some drastic layoffs to try to manage costs. The game teams undoubtedly took a hit, but by far the deepest cuts were felt in the Customer Service and Quality Assurance divisions. As I walked past the empty desks when I visited SOE last summer, it confirmed that these teams were hard hit. Still, the quality of Customer Service from SOE has remained almost universally high over the last 18 months, with staff going above-and-beyond to restore hacked characters, update broken quests and content, restore items which have been accidentally lost or destroyed, as well as addressing all kinds of account issues, character transfers, etc. all within a reasonable amount of time.
However the most recent layoffs triggered by the Columbus Nova buyout seem to have pushed the Customer Service department to make some hard choices about which incidents they will handle vs. those that they need to punt to the game teams. I asked Daybreak Games VP of Customer Service Brad Wilcox if he had any comment on recent reports that Phone and Live Chat support had been terminated, long ticket times, and policy changes such as CS staff declining to progress broken quests or assist in the process of voting in a new guild leader to an EQ2 guild that had lost its original leader.
Brad took the time to respond to my concerns with this statement…
We continue to work hard to support the players and the games and have the best support in the game industry.

Short answer is yes we have and continue to evaluate the types of contacts we get and then decide where GM attention is best spent. While we want to make sure that everyone has the best experience possible – in order to do this we will from time to time need to have GMs focus their attention on categories that they can add the most value to.

Frankly there are thousands of tickets each month where GMs are used as a crutch for things that can be resolved by players with continued gameplay, in being more careful in their gameplay or resolving dispute and interactions on their own. We actually created a KB article a couple weeks ago discussing what a GM can/cannot assist with. http://help.soe.com/app/answers/detail/a_id/37731

Chat/Phone support is currently offline – but I hope to provide other solutions soon in regards to this, for example a phone call back by appointment option. A player selects a date/time and a support agent calls them back, which I believe to be a much better experiences then waiting on hold for someone to answer.

Thanks,

-Brad
We checked out this new Knowledgebase article and saw a host of things listed which used to be addressed by SOE Customer Service without so much as batting an eye:
Deleted items: Please reacquire any deleted items through gameplay.
Accidentally sold items: Buy the item back from a vendor. If it cannot be bought back, reacquire the item through gameplay.
Accidentally bought items: Sell the unintended item back to the vendor (not all items can be sold back unfortunately) and purchase the intended item.
Misloots: The Game Masters will not move items that were looted by accident or sent/traded to an unintended character.
Accidental item modification (transmutes, adornments, gems, etc): There are in-game means to correct this issue which the player should explore.
Renaming: The Game Masters will not change a character's first name, surname, or guild name upon request. Name change potions are available on the marketplace.
Guild Administration: The Game Masters will not administrate a guild or intervene in guild management affairs in any way. If your guild leader is absent, please create a new guild of your own or find another guild on the server that meets your needs.
Deleted characters: There are various mechanics in place to assure that characters are not deleted by accident.   Let's be careful out there.  Deleted characters will not be restored. Feel free to re-roll a new character.
After 15 years of having some of the best customer service in the gaming industry, this is a hard change for me to accept. Going forward, we'll have to be extra careful on things that can cost us items. This also puts a renewed focus on gameplay elements that are prone to item loss, such as Experimentation. I wouldn't risk it on all but the most reliable internet connection on a day when servers seem to be behaving properly.
Trackback from your site.