Not So Massively: Joystiq Finds Out They Are Being Shut Down
If you've grown tired of media conglomerates buying out smaller sites that cover the Products and News that you care about then shuttering them shortly thereafter, you may want to look away.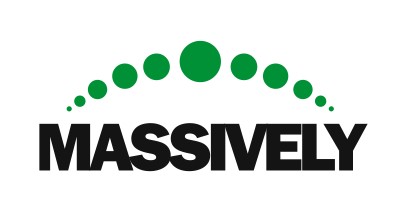 The folks running MMO powerhouse Massively and its parent company Joystiq, found out today through sites like Re/Code and Kotaku that AOL plans to shutter their sites in the near future. Editor Alexander Sliwinski was put in the extraordinary position of posting a "no comment" in reaction to the news. To some, the most shocking news out of all this may be that AOL still exists, but for most of us, the number of gaming sites still actively covering MMOs especially EverQuest II continues to dwindle so any loss is of concern.
From Kotaku's article:
AOL is preparing to shut down the video game website Joystiq after over ten years of publication, according to people familiar with the situation. It's unclear exactly when Joystiq will close, but we've heard that this is connected to a larger-scale reorganization planned by AOL, the longrunning media company that has had more than a few struggles in recent years.

When I spoke to him yesterday, Joystiq editor-in-chief Ludwig Kietzmann declined to comment on this story, but this morning, Joystiq reported that they were "aware of the closure," despite the fact that AOL corporate had not informed the staff.

Last week, the AOL-owned TechCrunch reported that their parent company was planning a restructure that would lead to layoffs and site closures. Though TechCrunch didn't offer specifics on which sites AOL would be closing, the report did mention that Joystiq's traffic had declined by 18% in the last year.
Already, SOE President John Smedley has come out in support of the site:
Really need to #savejoystiq – @massively does a great job in our industry and they need to be doing what they're doing for a long time!

— John Smedley (@j_smedley) January 27, 2015

as has former EverQuest II Senior Producer, Rift Senior Producer , and most recently CEO of Trion Worlds Scott Hartsman:
Thoughts going out to the #SaveJoystiq family of sites. Made many great, enthusiastic friends via @massively when it first came on the scene

— Scott Hartsman (@hartsman) January 27, 2015

A Shift in Tone
Over the last year or so, it has not gone unnoticed that Massively coverage has picked up a bitter undertone. Perhaps today's news explains this tonal shift. At one time, EQ2 was fortunate enough to have two staffers at Massively commenting on and covering the game — Karen Bryan and MJ Guthrie — while others stepped in with brief updates and news posts.
Karen even gave us our big break by interviewing us about EQ2U in her popular Tattered Notebook column at a time when SOE Community barely acknowledged our existence. Alas, Karen moved on from Massively last February but MJ has carried the torch, reviewing EQ2's content updates and expansions with zeal.
Going Indie?
Could Massively staff continue with their own site? It's possible!
If you were a fan of shows like TekZilla (hosted by Patrick Norton formerly of the Screen Savers, and Shannon Morse) and gadget/linux tweakshow Hak5, then you know that these shows were abruptly cancelled last November less than three years after Leo Laporte's Revision3 purchase by Discovery Communications. Fortunately, TekZilla has been reborn on crowdfunded Patreon as TekThing while Hak5 lives on as an independent show. So far these shows seem to have lost none of their quality, while gaining independence and freedom to run as long as the producers remain interested.
Massively staff could also end up at competitors like MMORPG.org. A number of sites have already expressed interest in their work.
Trackback from your site.