The Top 10 PlayerStudio Items in EQ2 for August 2014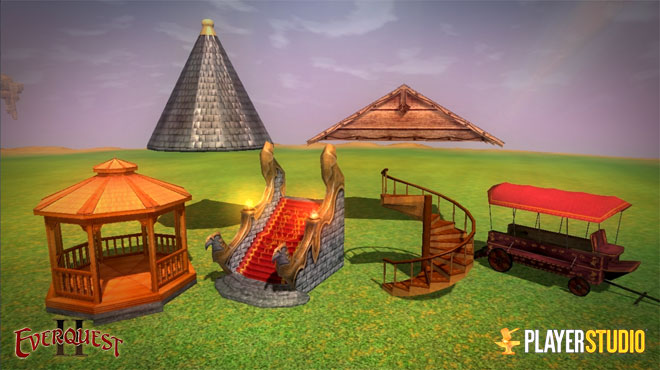 There was a time when SOE kept this kind of information under their hats, but for the last six months, the Player Studio folks have been posting top 10 lists of the most popular items purchased in the EverQuest II Marketplace.
What I like about Player Studio is, players get to design things and see them added to their favorite game, while other players get to give feedback to those players and ask for which items they want next! There's a forum just for Player Studio designers to collaborate and help each other to solve problems and get items up to the standard desired by each game's Art Director. Player Studio is a complete microcosm of design delivery and it benefits both SOE and the designer. As we found out at SOE Live this year, some players have made upwards of $10,000 in just one year!
From the Player Studio forums:
These were the highest-grossing items for August 2014:

1. Papa Giuseppe's Iced Delights Cog Café
2. [eq2u]Decorated Wooden Shingled Roof[/eq2u] 3. [eq2u]Temple Street F.M.[/eq2u] 4. Cloak of the [eq2u]Serpent's Fang[/eq2u] 5. [eq2u]Papa Guiseppe's Iced Delights Cog Cafe Expresso Counter[/eq2u] 6. Bundle of Birds
7. [eq2u]Assassin's Cane[/eq2u] 8. [eq2u]Cloak of the Dragonslayer[/eq2u] 9. Neriak Door ([eq2u]Stained Glass Neriak Estates Door[/eq2u])
10. [eq2u]Lions Head Pub Bundle[/eq2u]
Trackback from your site.