DDoS Crew Makes it Personal, Calls in Bomb Threat on SOE President John Smedley's Flight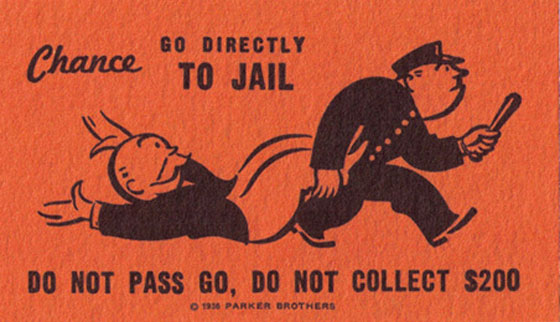 File this under "WTF?"
The script kiddies who have been DDoSing Blizzard, League of Legends, PlayStation Network, and Sony Online Entertainment since early this morning decided to double down on their slew of felonies by tweeting a bomb threat for the American Airlines flight carrying SOE President John Smedley to San Diego. The flight was subsequently rerouted to Phoenix, AZ. The details of this "If I didn't read it, I wouldn't believe it" nonsense comes to us via Polygon:
The hacker group claiming responsibility for today's PlayStation Network outage sent a bomb threat, via Twitter, about an American Airlines flight carrying Sony Online Entertainment president John Smedley. Smedley has confirmed he is on the flight and that it was diverted for security reasons.

"Something about security and our cargo. Sitting on Tarmac," Smedley tweeted.

An American Airlines spokesperson confirmed to The Arizona Republic that Flight 362 was diverted for security reasons.

Earlier this afternoon, the hacker group that says it brought down PSN tweeted this threat to American Airlines' account. A tweet since taken down also contained an image appearing to show an e-Ticket for Smedley's flight, with a confirmation number, asking Smedley and Sony if this was indeed his flight. The hackers continued to tweet threats about the flight.

Both American's flight tracker and FlightAware.com (screenshot above) show American Airlines Flight 362 being diverted from its path to San Diego into Phoenix. The flight is carrying 179 passengers and six crew. It departed Phoenix for San Diego at 1 pm ET, according to American Airlines.

Smedley earlier today mentioned he was flying from Dallas back to San Diego; SOE has significant operations in both areas.
The story has also been picked up by Joystiq.
Trackback from your site.