Age's End: The Final Chapter — Why an X2 Raid?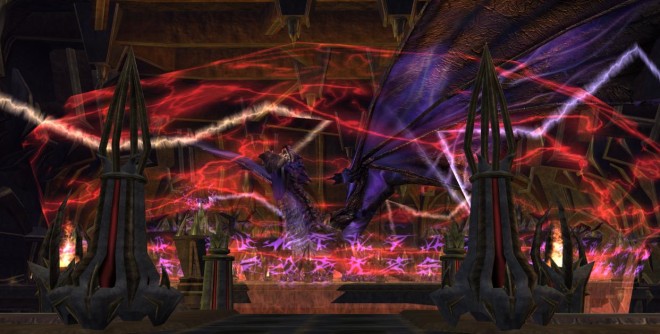 When nobody is happy, that means you've reached a successful compromise, right?
Some players are upset at the announcement that the Age's End prophecy, which has dominated EverQuest II's storyline for almost a decade, will not be directly experienced by solo players. Others are incredulous that it will not be a difficult 24-person raid. EQ2 Lead Designer Kyle "Kander" Vallee took to the forums to give the thinking behind why Age's End: The Final Chapter is a x2 (12 person) raid and to encourage players to playtest the content:
So a few things.

We opted to make this an x2 because we want to give a lot broader amount of people access to it. It is the Ages End prophecy and the end of the most important story line in EverQuest II to date. Limiting this to x4 raiders seemed unfair. Sure, we could have made it a 6 man, but that seemed less epic for the content.

So we made a relatively easy x2 and a challenge x2. The challenge x2 is not really stupendously harder, or at least that isn't the intention, but it will lend some better rewards to those who have done the work and geared up to this level of damage.

The bottom line was we wanted to give as many people access to it at that level without making it seem silly. We do not feel that an x2 format is silly. We feel our x2 content is lacking and we wish we could do substantially more.

This event is on Beta now and I encourage everyone to go check it out.

Kander
How can solo and group players experience the closure of the Age's End story? I would imagine there will be live streams and perhaps pick-up raids giving it a go. Also, with the level cap raise to 100 this November, it seems likely that the x2 zone will be doable by a single well-geared group, or 12 players in average gear. You may not get the story right away, but there are always other ways.
Trackback from your site.