New All Access Website is Live
The EverQuest II Membership page has now been completely revamped with the All Access information! More specifically, there is a sale on a year of All Access membership which can be had for just $99.99 instead of the usual $119.88.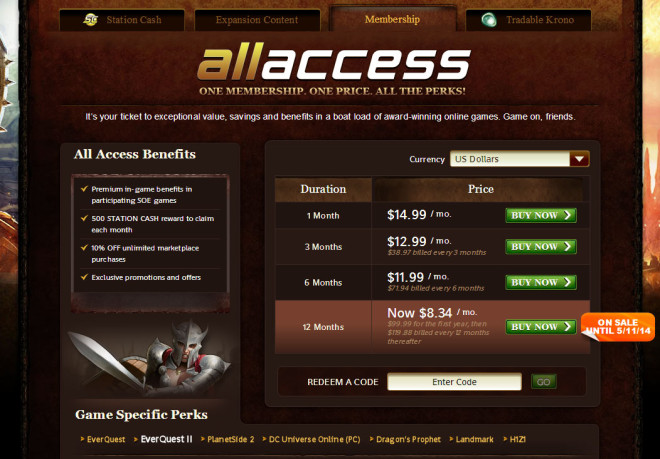 Trackback from your site.