John Smedley Takes to Reddit to Answer Questions, Teases New MMO Property
SOE President John Smedley skipped SOE's traditional communication streams and took to Reddit tonight to participate in one of their popular Ask Me Anything livechats to answer candid questions about today's announcements about All Access, the sunsetting of four SOE games, and more.
When asked what we can expect from SOE this year, we got:
Everquest Next Landmark will launch…. we have expansions for EQ and EQ2 and an unannounced MMO that we're working on.
Wait… what? A new MMO?
completely new IP. The data is on the interwebs.. someone just has to find it.

SWG PLAYERS – OUR NEXT GAME (not announced yet) IS DEDICATED TO YOU. Once we launch it… you can come home now.
When asked about EQNext, Smedley confirmed my suspicions that we won't see it until 2015:
not sure yet. Likely sometime next year.
and you heard it here first, EQN on Playstation 4:
We will absolutely be bringing EQN to the Playstation 4!
When asked how long SOE intends to run Planetside 2:
hopefully 20 years. We're consolidating our franchises so we can support the titles we want to be there for the long haul. that's why we did this.
SOE turned down Stargate Online:
I have personally seen every episode of anything Stargate related. I binge watched the entire SG1 series again recently. However we had this offered to us and we passed. I think it will make a great universe for an MMO. We've jut got our hands full.
About taking off the shackles of PlayerStudio and allowing players to submit ANYTHING (in Planetside 2 for this example):
working on allowing all kinds of new things to be submitted by players. Ultimately I want vehicles, weapons.. literally everything.
and:
Our goal as a company are to develop amazing virtual worlds for our players. In this case, what we're hoping for is this idea of an ecosystem with the game at the center of it is the right way to go. What I mean by that is we want players playing the game, but also participating in the larger social ecosystem for the game. Whether that's by making items in Player Studio… making a cool new in-game strategy guide (that's coming to Player Studio) or volunteering as a Guide.. we want people to feel like it's their game.

So my perfect scenario would be for us to keep adding amazing systems and content for the game, but focus these on enabling the players to do more and more. To run governments.. to wage wars.. to really live the exciting online life we all want!.
On EQNL's cartoonish character models:
we were conflicted ourselves at first… because of EQ's more realistic historic roots. But we felt this is the right art style to convey the emotion we want on the players faces in particular. Things just kind of came together and everyone said "that's it right there". Not saying it's for everyone, but I will say it's amazing when you actually see it in game. I admit the screenshots don't do it justice.
and:
believe me there is plenty of gritty stuff coming. You have to see the art style in motion. I'll be honest – the screenshots don't do it justice at all.
In response to this question "Are you planning on adding more family-friendly options? First there was Toontown Online, then there was Free Realms, and CWA. Is there another youth-oriented game planned?" a surprising answer:
1) No. No more kids games. Kids don't spend well and it's very difficult to run a kids game. Turns out Kids do mean stuff to each other a lot.
What about Legends of Norrath?
Actually after seeing what Blizzard did with Hearthstone it's given us some other ideas…. LoN is an awesome card game. We can take that to the next level.
About the 500SC vs. "up to 2000SC item" monthly gimme for Gold subscribers:
In case this hasn't been said enough.. we absolutely listen to our players. this isn't lip service. This is "we're willing to eat a giant shit sandwich and be wrong" kind of listening. Great case in point just happened. We had an idea about a new way to handle station cash grants (players could pick the item they want). We thought it was a brilliant idea everyone would love. They didn't. Turns out they hated it (a lot of them did anyways). We could have stuck it out because we were over the worst of the complaining. But instead we had a meeting where we all felt like shit and decided we had screwed up and reversed course. When you hear stuff about players going crazy.. go read the forums and judge for yourself. They are respectful and a great place to get info and voice your opinion.
About Wizardry Online, which SOE was the US publisher for this Japan-developed game:
We can try things or we can take no risks. We like to try things. Sometimes they work. Sometimes they don't. This is a great example of a title that did well in Japan but didn't catch on here. I'm not sorry we tried though.
About the fact we never got a Vasco Mobile Authenticator app for iPhone and Android despite one being promised:
this is a total fail on us. The issue is resources in our platform group. We have been talking internally about a different way of doing this that we could get done quicker. I will have more info on this next week for you.
a personal comment on FreeRealms by Smed:
First off – I have to go home after this and tell my 12 year old daughter Rose that her favorite game is going away. I assure everyone out there that I will catch more grief from her than anyone else. She easily plays the game 20 hours a week (ok stop judging me other gaming parents.. it's a friendly game for kids). It makes me really sad to shut down FR, but the truth is we need our resources elsewhere right now.
About closing FreeRealms and what parents should do:
It makes me sad too. Check out Club Penguin. It's a terrific game for kids. Or Runescape. That's a fantastic game.
About PlayerStudio in Europe, Canada, Rest of the World:
It's coming super well. We're almost done with figuring out the process.. now we need to implement. Rough guess? April in Canada and the UK.. May in France and Germany. ROW = work in progress.
About why these shutdowns are necessary:
This isn't a big cost issue. The real problem is maintaining the code bases when we update our authentication or security updates. It's really that simple. The costs scale with the userbases. It's just getting prohibitively expensive in terms of time to maintain these games.
and:
We no longer have the resources to dedicate to maintaining the code base such that it can stay in sync with our platform and our security needs. We've been running it at a loss for a long time. We haven't told the players that but we felt it was the right thing to do to keep it running. We've done it for 7 years and it's just time to shut it down.
On Brad McQuaid's new Pantheon game:
I wish Brad and his team well! We have all kinds of stuff keeping us busy but I really hope things come together for Brad and his team. He's an amazing design talent.
About Emulation:
Read John Smedley's posts on Reddit
John Smedley's Jan 24 2014 AMA on Reddit
After Reddit, I recommend…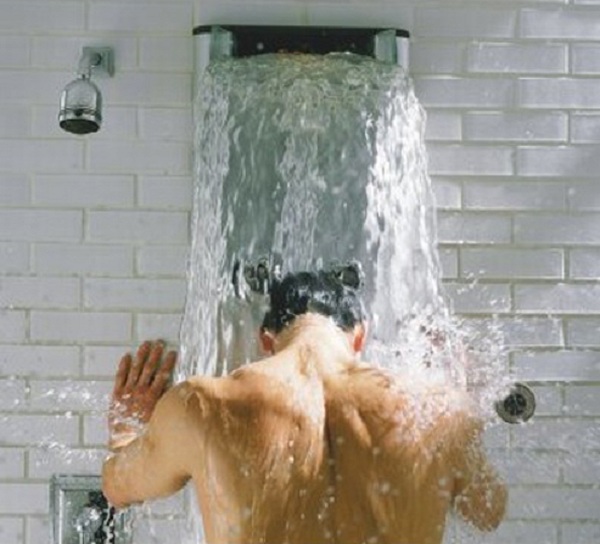 Trackback from your site.