SOE Live 2013 Announced — August 1-4th @ Planet Hollywood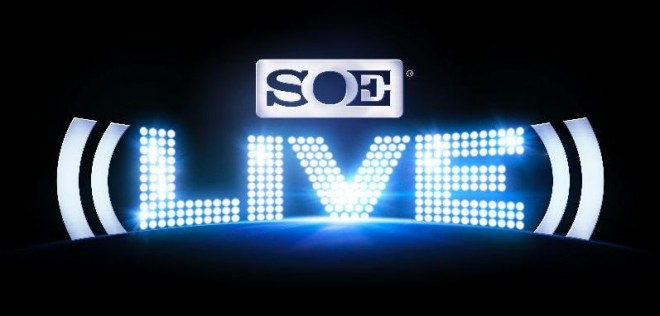 News of the new dates and venue for SOE Live 2013 leaked due to a file being pushed early by the SOE Web Team, but now we have an official Press Release from SOE:
SAN DIEGO – Feb. 6, 2013 – Sony Online Entertainment, LLC (SOE) today announced that its annual community fan event, SOE Live, will take place at Planet Hollywood Resort & Casino inLas Vegas on Aug. 1 – Aug. 4, 2013. An annual SOE-sponsored event, SOE Live is set to be the ultimate gathering for the SOE community, and provides players an opportunity to celebrate their favorite free-to-play SOE games, including: DC Universe™ Online, Dragon's Prophet™, EverQuest®,EverQuest® II, Free Realms®, PlanetSide®2, PoxNora®, Star Wars®: Clone Wars Adventures™, Vanguard® Saga of Heroes, and a first look at the next game in the EverQuest franchise.
SOE is also playing up the first glance at EQNext with this banner image: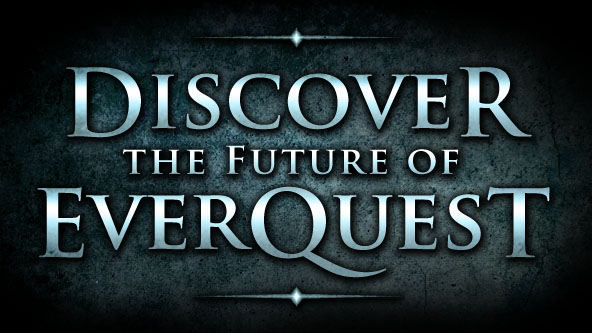 The Press Release continues after the jump…
"Every year at SOE Live, our goal is to extend the gaming experience for attending players and the entire Community with the best and most exciting activities, news and updates," said Laura Naviaux, Senior Vice President of Global Sales & Marketing, Sony Online Entertainment. "In addition to holding meet and greets with the Development teams, tournaments and other annual activities that fans have come to love and enjoy over the years, this year's event will expand to include new titles from our growing free-to-play games portfolio, including Dragon's Prophet and the next highly-anticipated chapter of the EverQuest game franchise."

SOE Live echoes the core belief that all SOE players are part of one extended family and presents an opportunity for fans of all ages to meet the talented people behind some of the online world's most successful games. In addition to a slew of social events, SOE will also host developer panel discussions and game-themed live events, giving attendees a chance to voice their opinions of current and upcoming game content. SOE Live will also feature access to new announcements and beta programs, tournaments, premium swag, and more. Additional information will be announced in the upcoming months.

For more information, visit:  http://www.soe.com/soelive/.
Trackback from your site.