First Takes: 'Chains of Eternity' Expac, PlayerStudio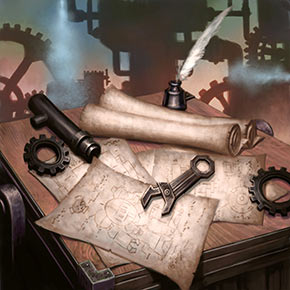 Today brought a double helping of news for players of EverQuest II, and I wanted to share a few thoughts I've got on each subject.
EverQuest II: Chains of Eternity
After a features expansion, and then a "guspansion", Chains of Eternity puts us back on track with a content expansion. This time around, we'll see Guild, Tradeskill, and Adventuring Level Caps all raised to 95. We'll also see more expansion in the Prestige AAs tab with new abilities for each Subclass. Also new in the expansion will be Prestige Tradeskills for crafters wanting to specialize their trade.
A truly new feature is Organic Adornments which sound interesting in that they may further streamline itemization. For the last couple of years, War Runes have been the be-all-end-all of adornments. Once you had won the rights to your desired Red "War Rune" adornment, you had it forever, and could always pick up more for your alts. However as expansions and guspansions go by and player power explodes, some of the older Red adornments have become outdated. If Organic Adornments truly grow with their players, then maybe adornments will stay relevant rather than requiring constant maintenance from the EQ2 designers.
After hearing last year that new tools had been given to the EQ2 Art Dept to allow them to quickly develop overland terrain, I was a bit puzzled to hear that this new expansion would take place in repurposed versions of the Feerrott and Loping Plains.  This isn't a deal-breaker, as the popular Kingdom of Sky expansion was built upon familiar land masses.
The announcement of 9 new instance dungeons and new solo and heroic quests should help address some of the pent up demand for new content from players who have fully explored all that Skyshrine has to offer. Although no mention of raids was made, the Sleeper's Tomb is expected to open this month (September). I'm hopeful that we'll see another an x2 raid, or perhaps further EM (Easy Mode) raid content with enough latitude to be doable by smaller raid forces.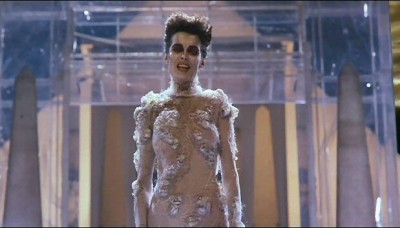 One detail which was immediately picked out of Windstalker's announcement was the return of Avatars in some form. It's unclear if these planar representations of Norrath's deities will return as the familiar contested x4 (24 person) raid content as they were in the days of EoF, Kunark, and TSO, or if they will take some radically different form. Perhaps they could be part of new Public Quests, or perhaps something we haven't even thought of.
PlayerStudio — Player Made Items
I've long been a proponent of player-made content. While it is up to the artists, animators, writers, and designers of the EQ2 team to plot the main storylines that underlie world events in Norrath, I feel that players can also have some part to play. Time and time again, we have seen players demonstrate remarkable creativity in writing and interpreting lore, illustration, house and guild hall design, player-made videos, and so forth. Putting player talent to use seems a no-brainer in the content-thirsty world of MMOs.
No recent event drew players together so strongly as when designers and friends collaborated to build and fully decorate a guild hall and Tenebrous island for young RibbitRibbit to experience in his last few weeks.
At last year's Fan Faire, whispers of the upcoming Dungeon Maker feature elicited excitement. I'd seen the possibilities of the intense freedom to create offered in other games such as NeverWinter Nights and Minecraft. Alas, what was finally delivered with the Age of Discovery expansion was so compromised by balance concerns and designers were so shackled to simplistic rooms that the end result was little more than dungeon decorating.
After the restrictive Dungeon Maker, today's news that players would start creating not just re-colored in-game items, but truly design, draft, and build in-game EQ2 items from the ground up with third party software was all the more surprising. If anything, it gives me hope that maybe Dungeon Maker might get a second look. Surely if players demonstrate that we can grapple with such formidable software as 3D Studio Max and Maya, all the while juggling textures and vertices, then we can handle a little bit of dungeon scripting!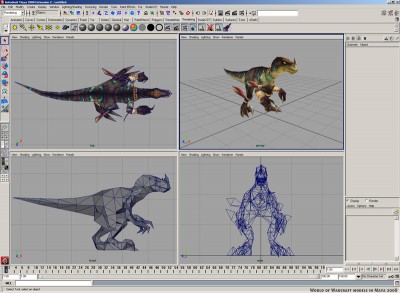 Some players have been quick to dismiss PlayerStudio as a shadow of such games as Second Life which are known for monetizing player-made items. I also continue to renew my objections to StationCash items — even if players will get a 40% cut of the profits — but just the concept of player-made content is intriguing to me. I think Dethdlr and I demonstrated with EQ2U that getting players involved in things traditionally done by the official team is not necessarily a bad idea. 😉
Getting players involved not so much in the creative direction of the game, but expressing their creativity has more benefits than drawbacks.
Trackback from your site.