50% Off EverQuest II Expansions (Aug 10-12), Paying With SC Ends Aug 29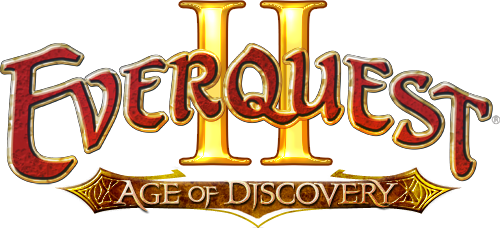 We recently saw the end of paying EQ2 subscriptions with StationCash (which, due to triple SC weekends and 50% off sales, allowed players to buy a YEAR'S EQ2 subscription for $14.99 — or an EQ2 sub for as little as $1.25 a month).
On August 29th, the ability to buy EQ2 expansions for StationCash will similarly come to an end. With various promotions, it was possible to buy an EQ2 expansion normally retailing for $39.95 for as little as $6.65.
SOE is providing this upcoming weekend as a grace period to buy expansions for 50% off with StationCash. The only shocking bit of news here is that it took so long for subscriptions and expansions to be removed from the Marketplace.
NOTE: This discount is not applicable to EU customers.
From the EQ2 Forums:
Starting Monday, August 27th, 2012, we will no longer accept Station Cash as a payment method for Expansions and DLC Packs. Real-world currency will be the only way to purchase these products.

The reason for this is simply that these products require a high level of development resource and are therefore a substantial cost. We want to continue to run aggressive Station Cash promotions, which we know our customers love, but cannot continue to do this and protect the revenue that we need to offset these costs.

In consideration of our players who would like the opportunity to purchase current Expansion and DLC Packs with Station Cash, we are running a 50% discount on them from Friday August 10th until Sunday August 12th*.

As always, if you have questions about your Station Account or Station Cash Balance, please contact customer service at http://www.soe.com/support.
Trackback from your site.